Hi I'm Ellie and I live in the Whitby,  North Yorkshire with my wedding photographer husband Rob, and our family.
I have always been interested in wedding customs and traditions, and long before I became a Celebrant, I worked within the weddings and celebrations industry. I love all kinds of weddings, but I'm particularly drawn to alternative weddings and ceremonies.
When my husband and I got married, we wanted a Gothic inspired evening ceremony with our choice of readings, poems and music, but couldn't stray from the standard script at the register office and were unable to have an evening ceremony due legal restrictions. It was important to us that our ceremony was conducted by a like minded alternative person, but this wasn't possible either.
I found out about Celebrants, and decided to train to become one. I specialise in working with alternative couples because as an alternative person myself, I understand how important it is to have a knowledge of different lifestyles, music and requirements.
Through this I am able to help couples find suppliers for their special day to enable each couple to have the ceremony they want.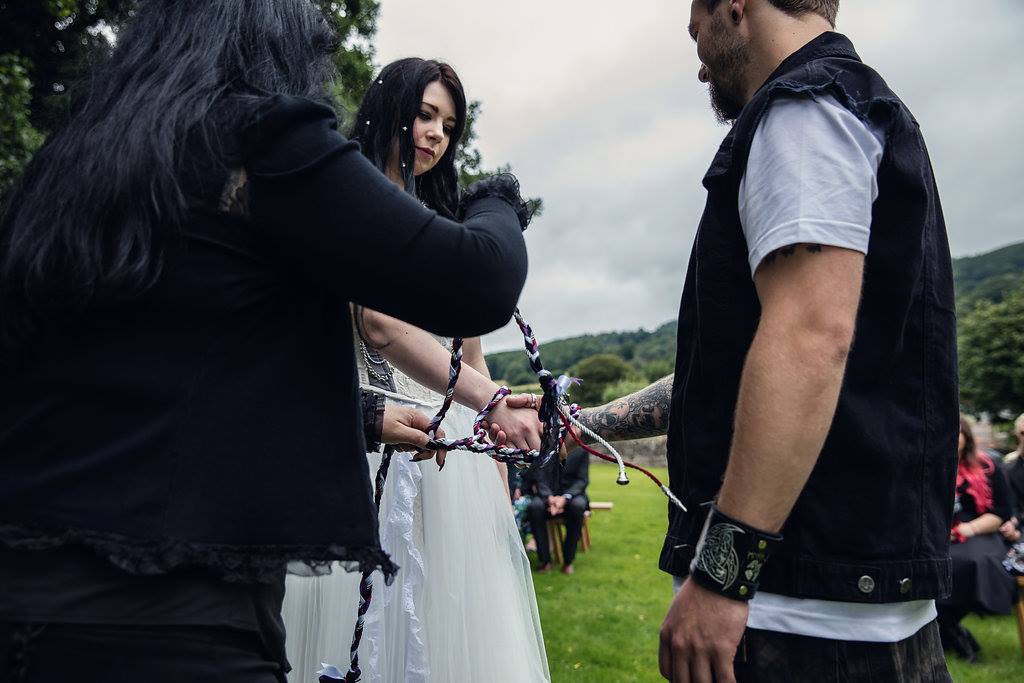 Being part of a couple's special day is a great honour, and no two weddings are the same. I work with the couple to help them create a completely bespoke wedding ceremony regardless of their theme. Over the years, I have been involved with numerous Gothic, Steampunk, Rock n Roll, Pagan, themed, theatrical and alternative weddings. I also perform handfasting ceremonies all over the UK I also write and perform traditional ceremonies, namings and funerals, and I specialise in green funerals and natural burials.
I have been featured in numerous online and printed publications, and have worked with a television company about personalised wedding ceremonies.
Whatever your ceremony requirements are, I can help you have a truly personalised ceremony. After all, this is the most important part of the day.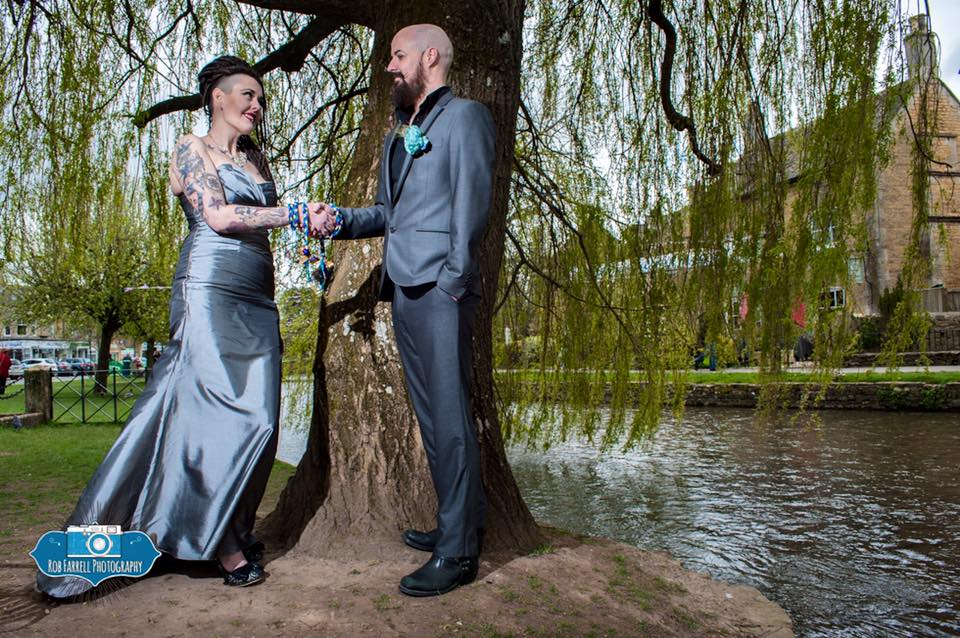 Email Ellie: