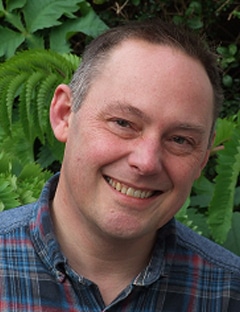 Celebrant Services Offered
Ceremony Script Writing
Naming Ceremonies
Wedding Ceremonies
Civil Partnership Ceremonies
Renewal of Vows Ceremonies
Funeral Ceremonies
Memorials
Contact information
07968 544429
Hello, my name's Will and I'm a trained and registered Secular Civil Celebrant. Whatever reason has brought you here; I hope that I can help you and that ultimately, we will be able to share a rewarding journey together. My role is to help you fulfil your wishes and aims for civil ceremonies including births, weddings, funerals and naming ceremonies. So why do I do this and what is in it for me? You see, my journey to becoming a celebrant became a reality when I had to face the task of laying my dear dad to rest with no real idea of what he wanted or expected. That intense and emotionally draining experience ultimately became one of the most fantastic and life changing events of my life. It's also the reason why I am now here to help you through the next few days and weeks.
I am neither a humanist nor atheist .. I prefer to see myself as a human being with empathy, understanding and a natural affinity and care for my fellow humans and animals alike. I do not judge based on colour, creed, gender or belief. My career has involved lots of writing and talking for a living and it's given me a wonderful backdrop on which to embark on this exciting and fulfilling stage of my life. I've worked in TV and radio in a number of roles including voiceovers, presenting, producing and researching. I've also interviewed, written scripts, managed people and events and made the tea! What that means is that I'm a good listener, a good talker and a good organiser (or a little bit bossy depending on your point of view!). Above all though, I am genuinely passionate about giving people the opportunity to express their beliefs and thoughts free from stigma or expectation. When my sister got married, my dad was suffering from cancer and was sadly unable to attend the wedding. I took on the role of giving my sister away and as part of the ceremony I was required to walk my sister down the aisle and also to present a reading during the ceremony. Suffice to say, the giving away bit was better than the reading! However, it was the spark that led me to where I am now.
When dad died a few years later, he left no will, no money, no clues and one very confused family - but ultimately he gave me the opportunity to discover something of myself that I didn't know was there and also the opportunity to learn that the loss of someone close and special also brings amazing opportunities to reflect, share and celebrate a life lived. The end result was an emotional but positive natural burial with friends and family in attendance and a fitting send off that reflected my dad's personality. What I learned from organising and conducting my dad's funeral is that literally anything is possible and nothing should be discounted without proper thought, discussion and investigation.
I can't make miracles happen but I can help to shape an event that reflects everyone's hopes, desires and wishes and that creates an event that everyone feels was something far better and far more positive than they had expected it to be. My life to date has given me the emotional strength, knowledge and care for my fellow human beings to now allow me to share and assist in those moments that you hold close to your heart, whether that be a life begun, a life shared or a life lived and celebrated. Let's share that journey together.