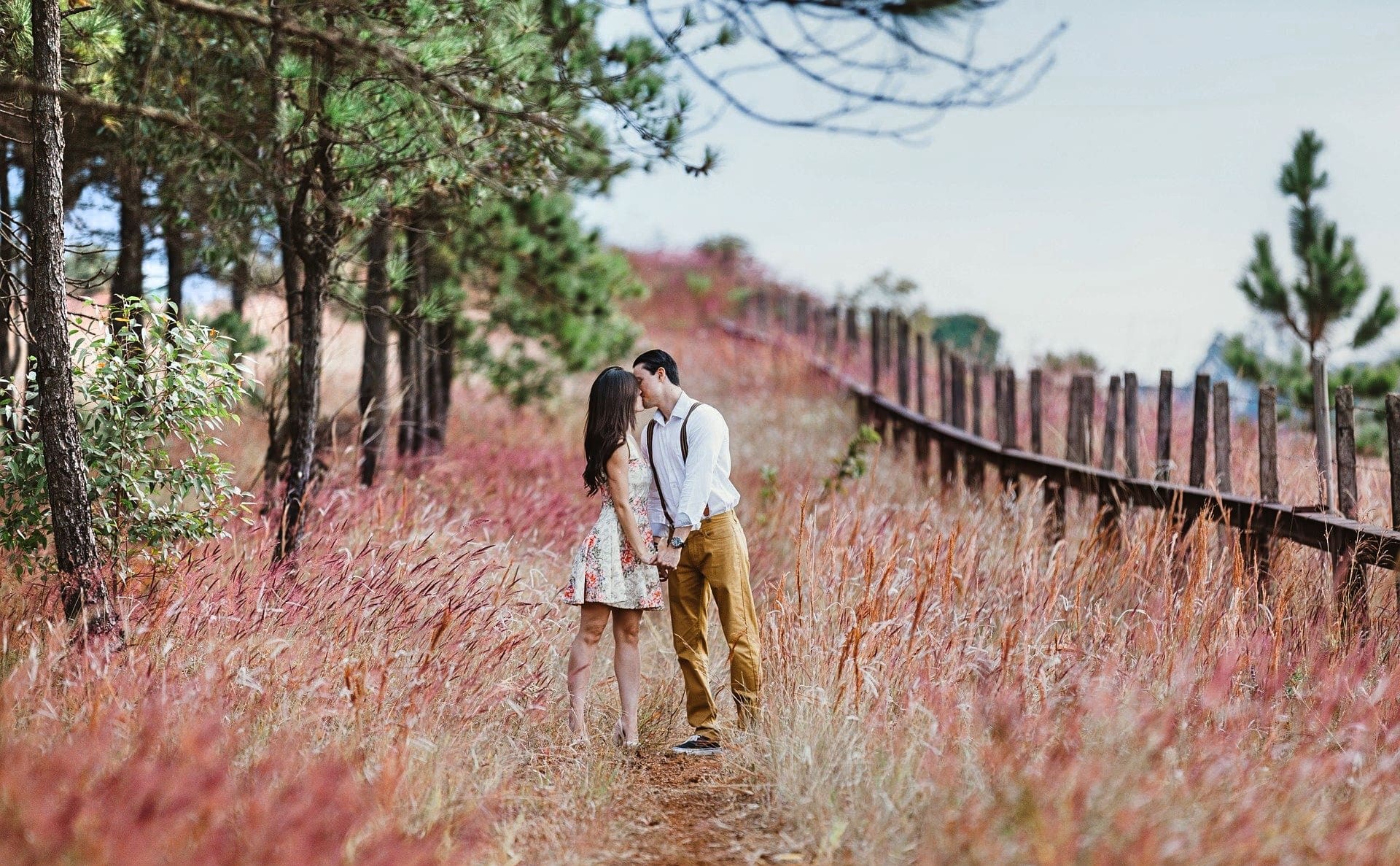 Part 1 is here.
---
With the news that people may able to have legal outdoor weddings in the not-so-distant future, the concept of an outdoor wedding is one which is starting to come to the forefront of couples' minds when they start thinking about when, where, and how they want to get married. However, outdoor weddings are subject to the elements, so what are the most important things to think about when organising an outdoor wedding, and what kind of contingency plans should you have on the big day?
Here's the second part of our list of things to consider.
Outdoor Weddings – Things to Consider
Formality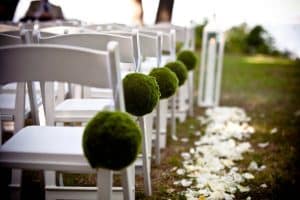 One of the huge advantages of having a wedding outside is that your options for things like seating arrangements, types of seating, food, and dress code are much more flexible than in a traditional indoor wedding venue. Instead of having chairs in lines either side of an aisle, why not go for a series of semi-circles and have the bride enter from the side? In fact, why use chairs at all? If you're having a beach wedding, you could lay out a series of blankets and ask guests to find a place that suits them; alternatively, if the wedding is taking place in a field, small hay bales could be another way to make your guests feel comfortable.
What everyone wears to the ceremony is also completely up to you. You can go classic formal, but outdoor ceremonies can allow you to embrace the nature around you. You could set a colour scheme – browns and oranges for an autumnal wedding, for example – and ask guests to come in smart casual wear that matches the theme. In terms of food, why feel the need to have a sit-down, three course meal, when you can have a barbecue or some street food?
Lighting
Whatever the time of day, there will be an ideal place to stand in order for the photos of your ceremony to look picture-perfect. If the wedding takes place during the day, make sure you liaise with your celebrant or photographer (or both!) to ensure that the sunlight is shining on you from the correct angle.
If the ceremony is going to take place at sunset or in the evening, you'll need to make sure you have enough lighting to be seen, as well as lighting that will lead the guests to the facilities such as the car park or the toilets. Make sure the lighting is not only useful but also in-keeping with the mood you're going for; fairy lights can be perfect for this.
Toilets
On the subject of facilities, at an outdoor wedding, you'll definitely need to ensure that your guests have somewhere to answer the call of nature. There's nothing worse than having a beautiful ceremony amongst stunning scenery but forgetting the very basics! If there's nowhere nearby that is safe and easy to access, you'll need to hire some portable toilets. While they might seem a little crude, there's nothing stopping you from decorating them to fit in with the theme of the day!
Restrictions
Perhaps we've saved the most important until last: it is hugely important that you check that the area in which you want to get married doesn't have any restrictions on social gatherings, music, and use of land. This is especially important if you're planning to have your wedding in a public space: get in touch with the local council to ensure that you won't run into any legal problems on the day.
So those are the main things to consider about outdoor weddings. If you have any more questions or queries, don't hesitate to get in touch.