Welcome to our new members and subscribers.
Well, Spring's upon us and the busy wedding season is underway. In the spirit of Spring Cleaning our New Look Website / Member Resources will go live on 15 May 2019. Need we remind you to regularly review your online profiles? Now onto some announcements.
Special Offer | Diploma in Family & Funeral Celebrancy
So, are you wanting to be a celebrant? A FREE Google Chrome Book, pre-loaded with all the training materials you will need for the first 5 candidates who book the Diploma in Family & Funeral Celebrancy residential training (Group Training or Personal Tuition) with us during July 2019 here in MedCityUK. Qualifying bookings must be made by or on 31 May 2019. Good Luck
BOOK NOW
The Chrome Book spec is as follows:
14 Inch Hewlett Packard Laptop – (Grey) Intel Dual Core, 4GB RAM, 32GB eMMC, 100GB Google Drive Storage, Intel HD Graphics 500, Chrome OS.
 Includes dual speakers, Audio by B&O PLAY. Plus, a 180 degrees hinge that makes it easy to collaborate and share with others

Delivers plenty of power to take on your day, thanks to the Intel Apollo Lake processor. Get high connectivity and up to 10 hours of battery life

Enjoy access to Android apps right on your desktop, also Google Assistant. Chrome OS enables you to go online easily, quickly and securely

Your own virtual hard drive is available anywhere the Internet is accessible. Conveniently store up to 100GB of content for 2-years with Google Drive access

Easily take this thin and light PC from room to room or on the road. When your PC goes wherever you go, staying productive and entertained has never been easier
Honorary Fellowship
We are very pleased to announce that Professor Doctor Jason Powell, PhD, FSBP, HonFFC of Chester University has accepted our offer to become the first Honorary Fellow of the UK Society of Celebrants. Moving forward, we look forward to cultivating a long lasting and mutually supportive relationship with him as well as Chester University.
For those of you that may not be familiar with Professor Powell's work, to appreciate why he is a perfect fit for UKSOC, just click his picture to access his profile.
Welcome Professor
Wedding Celebrancy Commission (WCC)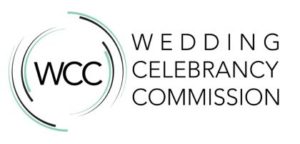 Many of you will be aware of the recent launch of the WCC. The UK Society of Celebrants, as one of the founder members of the commission are committed to providing representation and support to wedding and family celebrants in the UK and to supply information to government, couples, families and external organisations seeking a greater understanding of celebrancy.
The Commission holds regular meetings and we will report back to all our members with any significant developments. For further information click the WCC logo above.
Training Facilities
The centre of our residential training activities remains at our Head Office in Sheffield, Salford and we would like to remind you that we have access to satellite facilities in Aberdeen, Birmingham, Bristol, Gatwick, Glasgow, Manchester, Leeds, London, Liverpool, Slough and Uxbridge.
Satellite facilities are only used for our celebrant training courses when numbers allow, otherwise, they will be used ad hoc for Members CPD training.
Liability Insurance for Celebrants
We always advise our members to hold Liability Insurance. Availability and costs of this insurance varies wildly across the UK. In conjunction with Balens Specialist Insurance Brokers we have developed a bespoke low cost insurance policy for all members (who trained with us) who require it. We do not take a commission for this insurance, preferring to pass the savings on to you. Click here more details.
Members Facebook Group
Those of you who are members of UKSOC please be sure to follow your tutor / mentor on facebook as this is the only way you can be added to the thriving UKSOC Members Facebook Group. This group is regularly privvy to the latest developments and news first, furthermore, there is a plethora of helpful advice and knowledge available to you. This group is run by members for members. Don't lose out.
Well that is all for this newsletter. Thank you for your time. Until next time.
Stay safe and be well.
James Convery
CEO | Lead Tutor