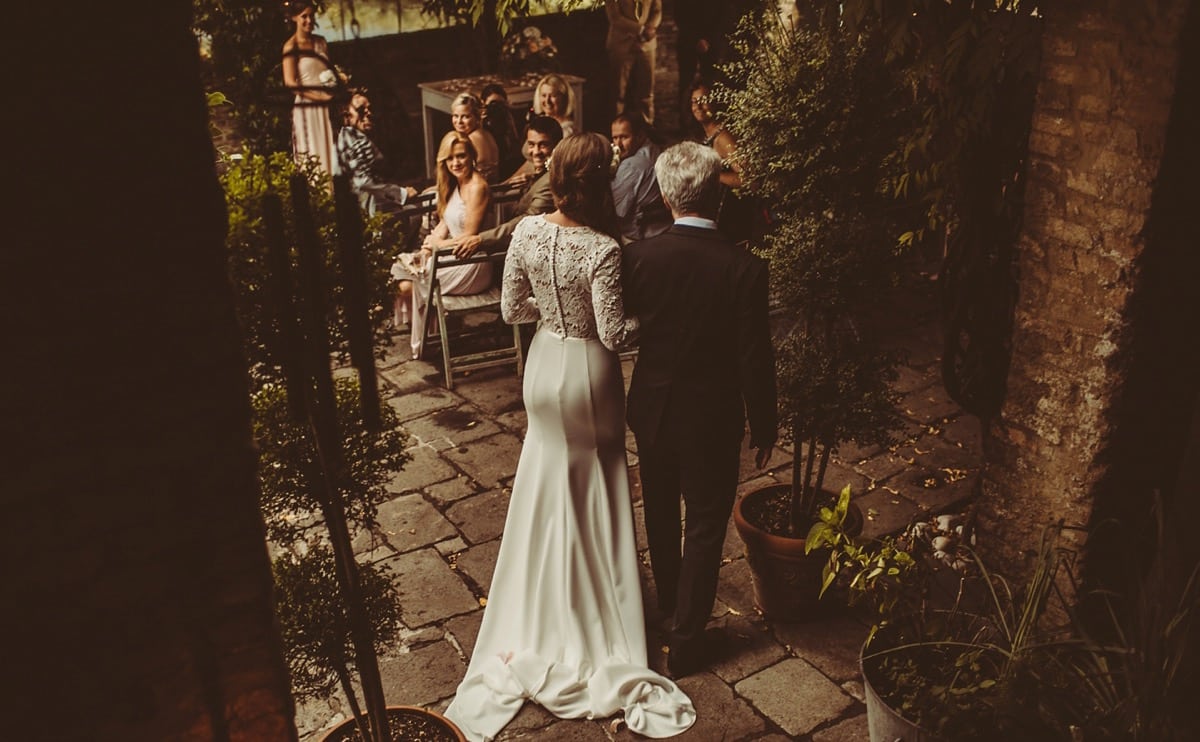 With all the chaos and madness going on at the moment thanks to the COVID-19 pandemic, micro-weddings have almost been forced onto couples who would have otherwise had a big blowout party with a hundred or more guests. However, while this has not been a satisfactory outcome for some, others have enjoyed the intimacy of the smaller occasion, so much so that micro-weddings are quickly becoming trendy. But what exactly is a micro-wedding, and why might they be more than just a passing fad?
Micro-Weddings
What are micro-weddings?
There are plenty of terms thrown about when it comes to wedding types – intimate weddings, elopements, and micro-weddings being just a few. Generally speaking, micro-weddings fall somewhere in between an elopement and an intimate wedding: an elopement is usually done in secret with the couple and a pair of witnesses; a micro-wedding is a wedding with fewer than 20 guests; and an intimate wedding is slightly larger, generally considered to be a wedding with 30-60 guests in attendance.
Why are micro-weddings becoming popular?
Contrary to what you might think, micro-weddings were actually becoming vogue well before the COVID-19 pandemic set in. There are several reasons for this: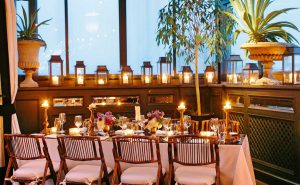 More Relaxed: Huge weddings bring huge amounts of stress. As a couple, you may have to worry about a million different things leading up to your big day, from keeping in touch with all your different suppliers to making sure everyone has RSVPed. Furthermore, for many people, standing up in front of hundreds of pairs of eyes and speaking can be quite nerve-wracking! With micro-weddings, there's far less to think about, the guest list is much more manageable, and you can focus on what is actually important to you as a couple.
Cheaper: When you consider how much money you'll be saving on catering alone compared to a traditional-sized wedding, it's quite clear that a micro-wedding usually works out much cheaper. However, this can be viewed differently as well: if you're not constrained by budgeting restrictions, a micro-wedding allows you to spend more per head, thus ensuring that the guests you do invite are given great hospitality in a beautiful setting; things that you otherwise may not have gotten if you'd had a much larger guest list.
Easy to Personalise: While personalisation is possible in any celebrant-led wedding ceremony, the possibilities are much greater when it comes to micro-weddings. A lot of micro-wedding venues are exclusive-use, which means you have total flexibility on the decor, enabling you to create the exact atmosphere that you want, while also having a ceremony and a reception that can be as long and elaborate as you want. There's also scope to use everyone's unique talents on the day – for example, one of your guests might be a perfumer and is able to create a unique perfume to give the female guests as a wedding favour.
More Time with Guests: The other key advantage of a micro-wedding is that you'll often find that you're able to spend more quality time with each of the guests in your wedding party. This is not just because of the smaller number of guests, but also because a lot of micro-wedding venues offer weekend packages which allow guests to stay in the venue's lodgings from Friday through Sunday, making it less of a wedding day and more of a wedding weekend. In such idyllic settings, it's bound to be a memorable time amongst the people you love.
What are the disadvantages of micro-weddings?
There's one clear drawback to a micro-wedding, and it's this: because you simply won't be able to invite all your friends and family, there will likely be some pushback by those close to you who may not have made the cut. This is less likely to happen in these difficult times when people seem to be more understanding of the enforced guest limits, but it's still worth considering if you plan to go ahead with a micro-wedding beyond the craziness that is 2020.