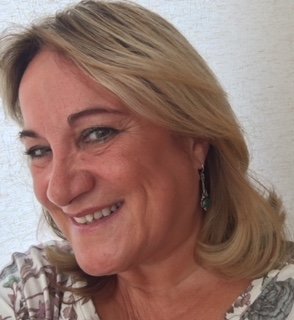 Celebrant Services Offered
Ceremony Script Writing
Naming Ceremonies
Wedding Ceremonies
Civil Partnership Ceremonies
Renewal of Vows Ceremonies
Funeral Ceremonies
Memorials
Contact information
07968744378
Hi,
I'm Angela I live in Gloucester with my youngest child and my lovely little dog Gracie.
Born in a small mining town in Staffordshire in the sixties with a Yorkshire Mum and a Brummie Dad, I've always been a little different!
Living and working until my early thirties in my beloved Staffordshire in 1997,a few years after losing my Dad, I moved to the South West where I have been blessed with a son and daughter along with a rather cute Miniature Schnauzer. So, I enjoy the Cotswolds as well as the sunshine abroad. My daughter and I also enjoy caravan holidays around the UK particularly Devon.
I would describe myself as warm, charismatic , sensitive to individuals needs whilst maintaining a sense of humour. My parents blessed me with love for life and individuals.
Leaving school in the early 80's I chose a vocational career training to be an engineer – an apprenticeship programme- I was a girl in a sea of boys! An apprenticeship of life skills as well as engineering came with my chosen path; not always easy but full of fun and creativity that would serve me well in life! An individualistic survivor with a great sense of humour.As an engineer I worked in design and development but more interested in people than things I became increasingly more involved in training and eventually left the world of engineering for the world of education. I lectured in the Midlands, the Potteries and the South West before moving into management roles and senior management roles in both the South East and West of England. During my time in education I was able to support individuals in achieving their goals, gain qualifications and change careers.
Along the way, as well as my engineering qualifications, I have continued to study gaining a postgraduate DMS, MBA and specialist leadership qualifications.
I Have had the privilege of working with national leaders and Royals during my career. I'm comfortable speaking publicly as much as holding an individual conversation. Listening to others and interpreting their wishes into reality is very important to me, enabling others to celebrate the important moments life brings to us.
I'm described as a creative, down to earth, non-traditional type of person with energy and inspiration combined with a gentle touch of reassurance to help others through the milestones of life. Becoming a Celebrant is the most natural way for me to use my life experiences and talents whether this be in the joyous occasion of marriage, partnership, renewal of vows or naming ceremonies or the reflection and celebration of life as it ends.
My compassion, warmth, support and charisma will help you through your milestone whatever it may be.
Choosing a celebrant will mean you can be as individual as you want, in a way that is appropriate and celebratory of the person/s you are or have been.
Email Angela: