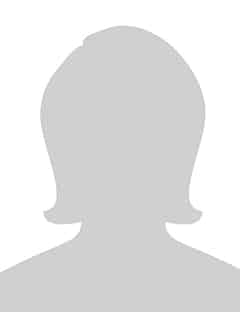 Celebrant Services Offered
Ceremony Script Writing
Naming Ceremonies
Wedding Ceremonies
Civil Partnership Ceremonies
Renewal of Vows Ceremonies
Funeral Ceremonies
Memorials
Contact information
07889 63817
My name is Linda Parkes and I live in Ashford, Surrey with my daughter and our two dogs, Ciara and Honey. We have always lived in this area other than for a two period of living near the south east coast of Spain.
Unfortunately shortly after moving there the recession had a huge impact on employment and we were forced to return to the UK. We maintain both our properties there and visit as often as we can. My family is very important to me. I have two sisters and a brother in law who live close by and a sister, brother in law, niece and nephew who live some distance away. My Mother lives locally and sadly is in the very advanced stages of Alzheimer's disease so much of my time is given to her care and ensuring she continues to live comfortably at home.
My career to date has been in finance and until recently I was employed by the Lawn Tennis Association. I have always been a keen follower of tennis so this role was ideal. I had access to all levels of tennis matches including my big favourites at Eastbourne, the ATP Tour Final and of course Wimbledon. Being a Nadal fan this enabled me to see him play in some amazing matches. Another great pleasure in my role was being able to see the youngsters develop their game and rise through the rankings knowing they have the potential to become excellent players on the world stage. I am very interested in holistic therapies and have trained and qualified as a therapist in body massage, Indian head massage, reiki, reflexology etc. These skills were used when I had my own business in Spain but I no longer practice them preferring now to be practised on. I had no idea there was such a thing as a family Celebrant until attending a family friends funeral three years ago. I assumed that all funerals needed to be conducted, at least in part, by somebody from the clergy.
The funeral service was so personal to the deceased referring to many moments in his life that were a great reminder to us all of who he was, there were moments of humour that we could all relate to and overall, if there were such a thing, the best funeral I had ever been to. Shortly after this my Father died and I didn't want a complete stranger telling me what a fantastic man my Dad was. I knew that and felt I could deliver that message myself. Obviously my family and friends were concerned as to whether I would be able to do this alone but afterwards everyone said what a fantastic funeral it had been. I doubt if at the time anybody was going to tell me any different but since then people have referred back to it and said what a good service it was.
I have also attended several weddings since then which have been conducted by Celebrants, all of which have given so much pleasure because of the personal nature of them. They have been true family occasions without the stiffness of the traditional wedding. I am very much a 'people person' and believe that these events should be shared with family and friends, enjoyed with love and reflection.
Email Sue: