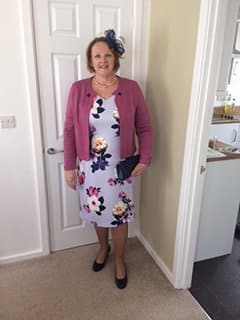 Celebrant Services Offered
Ceremony Script Writing
Funeral Ceremonies
Memorials
Contact information
07917 726 308
I have had many life experiences both in business and socially. My background is selling business insurance, professional dressmaker which I am today and opportunities to win an adult section of then local talent competition playing my flute at wedding and in recent years for the local Altzheimers/Dementia homes. I was also given my own local radio ashow for 8 months interviewing charity groups and going to events to publish their stories on the radio.
I have always loved people and their very personal stories which I find so interesting and amazing.
After experiencing personal family deaths I have the ability to connect with people on every level and communicate.
I genuinely want to be able to provide a very personal and valuable service to bereaved families and communicate personal message through the funeral services to help and provide comfort.
I was fortunate to be brought up with 2 adoptive parents who saw my abilities in music especially and I learned dressmaking skills with my adoptive mother which I continue to use today.
Email Rachel: