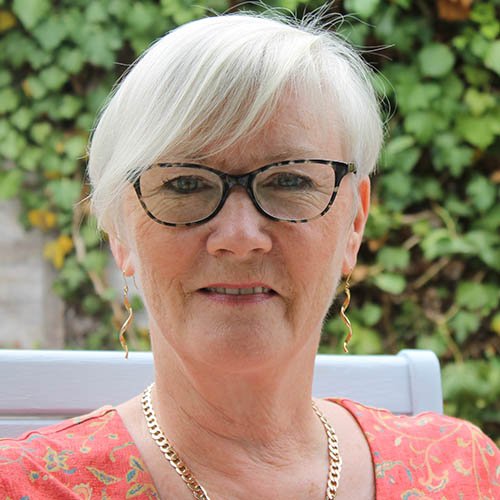 Celebrant Services Offered
Ceremony Script Writing
Funeral Ceremonies
Memorials
Contact information
07791551824
I grew up on Bath, studied in Derby and have lived in Hong Kong, Yorkshire, Birmingham and Guildford. I have a large family of four children and eleven grandchildren. I have been a widow since 2017, following the long illness of my husband, Ned.
I love to read, I belong to a Book Group. I go to the theatre and cinema. I walk my dog each day and find happiness in the joy he has exploring the walks around where I live. I enjoy travelling. I have visited India, Australia, China, Thailand, Malaysia, Kenya and Uganda, The Gambia, Israel and Palestine, America, Tunisia and many parts of Europe. I believe that travel has helped me to understand other people and other cultures.
I have spent most of my working life with people. I began my working life as a Post Office Counter Clerk. I trained and worked as a teacher and then as a therapist with individuals and groups. I continue to work with groups at therapeutic conferences. I spent four years teaching counselling. I enjoy meeting people and helping them to relate to their past and work towards a contented future. I was ordained in the Church of England in 1995 after three years of study. I have taken many funerals from still born babies to the elderly and suicide and murder victims, as well as writing and leading worship, pastoral care and preaching. I come from a liberal church background. I have taken non-religious funerals.
I can offer my clients myself, with all my learning and life experience. I listen and take note of the important things that people hold in their lives. I can use my counselling skills to good effect with individuals and groups. I can write eulogies which sum up the life of the deceased in a way that brings memories back to family and friends. I give of my time to visit at least once before the funeral and after the funeral.
I take what I do very seriously. I love what I do. I don't cut corners and I am not stingy with my time. I dress professionally and appropriately. I am willing to be open to what the family want at the funeral and I am able to share my experience of writing liturgy to create what is needed. I have a good, clear speaking voice which people have often commented on. I care that I get things right for family and friends.
Email Angela: