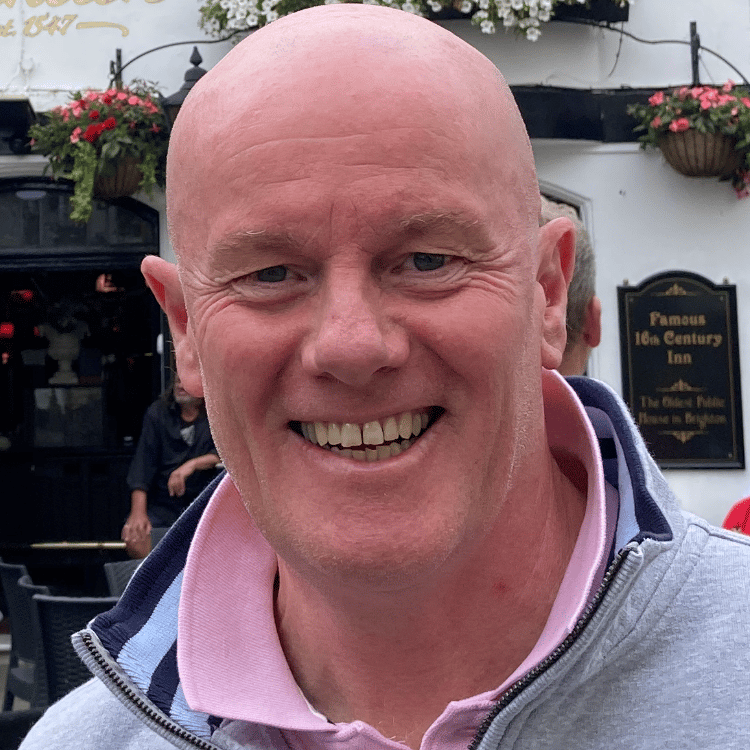 Celebrant Services Offered
Ceremony Script Writing
Naming Ceremonies
Wedding Ceremonies
Civil Partnership Ceremonies
Renewal of Vows Ceremonies
Wedding Celebrant in Colchester, Essex
My name is Ewan MacGregor (no, not the actor! – in fact I'm older than him so he took my name!)
With a name like that you'd be right in thinking that I am originally from Scotland. Born in Glasgow, I moved to East Anglia in my formative years where I discovered that the landscape is much flatter and a lot less wet!! It was odd at first to wear shorts and t-shirts instead of waterproofs, and to be able to see for miles without any mountains obstructing the view!
I live in North Essex with my wife and two grown-up children. You'll never find me sitting down; I am heavily involved in Youth Football, originally as a coach of both girls' and boys' teams, but more recently in the capacity of Club Secretary and Welfare Officer. When I'm not doing that, you'll either find me in the kitchen enjoying my love of cooking, or in my garden tending to my borders and my lawn! Ok it's not as flat as the centre court at Wimbledon but my stripes are the envy of all the neighbours!
In 2003 I trained and qualified as a Toastmaster and Master of Ceremonies. I have "officiated" at prestigious Corporate Dinners, Awards Nights, too many Burns Nights to remember, and numerous other events but my true passion, and speciality, is as a Wedding Toastmaster. There is nothing quite like the joyous occasion of a wedding.
I spent my working life as a Police Officer dealing with life's most traumatic and heart-breaking moments. With retirement on the horizon, I decided that it was time to enjoy happier moments, surrounded by happy people, enjoying the happiest of occasions! Becoming a Family Celebrant, promises to ensure that my goal will be achieved!
Training as a family Celebrant with UKSOC provided the knowledge required to lead Wedding Ceremonies, Baby Naming ceremonies, Vow Renewals, Commitments and any other type of celebration. There are no limits!
So why would you choose me as your Celebrant? Well, I could give you a whole list of adjectives to describe me; caring, empathetic, loving etc. but my most prized assets are my enthusiasm, imagination, and wicked sense of humour. No matter what celebration you are planning, together we will come up with some weird and wonderful ideas to make the occasion so very memorable. I can guarantee, people will be talking about it for years to come!
We will plan the day together, creating a bespoke and totally unique ceremony. We will work closely, designing a celebration that is fun, inclusive, exciting and totally unforgettable!
Where do you want the ceremony to take place? It can be done wherever you want!
You want to make it themed? – you can have whichever "theme" you desire.
Music – you can have whatever music, poems, and readings you want.
We can incorporate special, symbolic elements, such as a Unity Candle, Sand Ceremony, Rose Ceremony plus many more. At a wedding ceremony we can help you "Tie the Knot" with a handfasting element. We can literally do whatever you wish!
Please give me a call on 07762901248 or e-mail me to discuss your special occasion. I am confident that between us we will make it a day to remember! Whilst I live in North Essex and predominantly cover East Anglia and London, I am happy travel reasonable distances to meet you. Give me a call and we can soon make a start on our preparations!