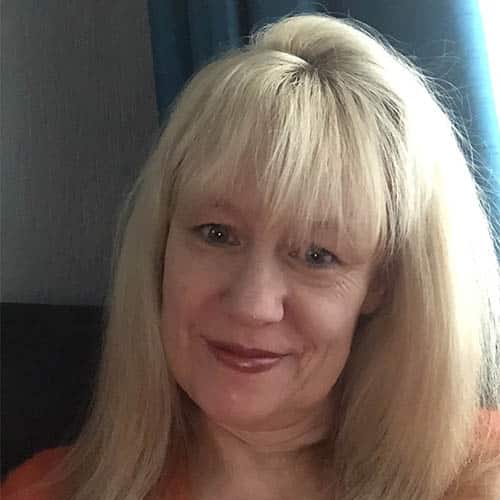 Celebrant Services Offered
Ceremony Script Writing
Funeral Ceremonies
Memorials
Contact information
07384561262
I am Paula McGrath Funeral Celebrant
I was born in Manchester with a very honest approach to everyday life.
My partner Colin I've been with him now over 20 years and 3 beautiful children named Natalie, Mark and Lita all grown now with 5 grandchildren too. I mustn't forget my 2 Jack Russell dogs.
Worked around adults and children all my life and travelled around a lot.
Working within the Hospital's as clinical support and School 's as Teacher Assistant, Foster Carer and Life Coach seeing first hand our life tragedy and the joys of life that can bring. I've trained in a lot of areas of professions and done funerals from embalmer to arranging funerals. This is where my passion lays to make sure I can leave a lovely memory. To help support you through this hard time.
I have always guided and supported a lot of people throughout my life, from life coaching them at different various stages of life. Travelling around supporting many people and helping them through the hard times.
I've done reading at my Dad's and Nana's funeral.
I can totally empathise with you, as I understand the whole range of emotions that every individual person goes through during these times in your life. With the help and guidance, we can overcome all situation together.
I have extensive experience of helping adults and children through all tears of life can bring and joys. My life coaching as seen all types of situations and detail with in the most privacy and leaving loving memory for you.
I have a lot of knowledge around funerals and other areas of life which can help you. I will be able to help and support you through the hard time head, we can together build a beautiful picture for you to remember the good things in life you shared together.
Email Paula: