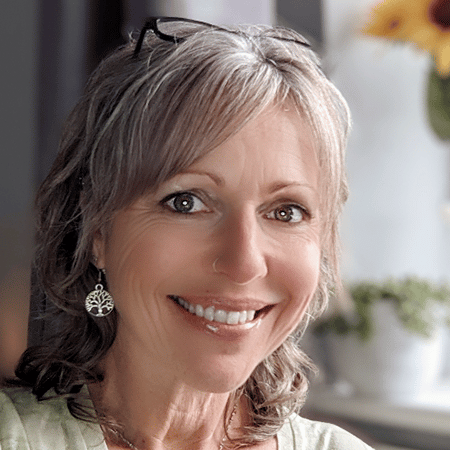 Celebrant Services Offered
Ceremony Script Writing
Naming Ceremonies
Wedding Ceremonies
Civil Partnership Ceremonies
Renewal of Vows Ceremonies
Funeral Ceremonies
Memorials
Civil Celebrant in Kent and South East for Weddings, Funerals and Family Ceremonies.
Hi, I'm Deborah, an independent celebrant with a colourful imagination. Producing events has long been a skill, (and some may say, obsession), of mine, and as someone who has often seen families constricted by what they can and cannot do during life ceremonies, I trained as a celebrant to use this expertise to be able to support families who are looking to create their own multi-or-no-faith personalised ceremonies.
Working mainly across South-East, I'm also happy to travel across the UK and Internationally. I'm in the celebrant directory for you to find, and if we are right for each other, we can make it work.
Are right for each other?
We initially meet and chat and we can soon decide if we are right for each other. You may ask: what is a celebrant? A person who performs or officiates ceremonies that suits you.
To help you get more of a picture of me I asked some friends to describe me. They used words such as kind, friendly, professional, fun, quirky and accepting.
For full transparency, they also said I'm known for drinking fizz or rum (occasionally both), have a loud laugh, am a water baby (scuba, surf, sail, swim), have eclectic musical tastes, am far too interested in pirates and love spreadsheets a bit too much!
Bringing loved ones together for celebrations is good for all
Helping and supporting people is a trait my parents instilled in me, holding your hand through some of life's milestones really gives me the satisfaction of knowing that I have helped families and made some of their personal events that little bit slicker and smoother. There are many reasons you may want to celebrate with a personalised ceremony. I am a civil celebrant, so let's chat about any type of ceremony you may want to consider, including naming ceremonies and pet ceremonies, (loved by children).
Looking for something different at your wedding?
I too often see couples limited in what they can include in their wedding ceremonies, which ultimately celebrate love and should perfectly reflect those involved, so I love to work with people who like thinking outside the box and want their own script, not somebody else's. Love is Love, so couples from all walks of life are joy to work with.
I'm honoured to be involved in such important and pinnacle days and get my hands dirty, or keep them clean, to hold yours – you become the most important person in my world and it's my job to identify what kind of ceremony you want, so together we create a customised ceremony.
As every ceremony is unique, anything goes – incorporation of many cultures, symbolism, themes that work for you, personal vows and maybe even surprises for your other half!
Saying Goodbye, the right way.
Planning a funeral can be an emotional, and quite often exhausting, experience. The ceremony is the last goodbye to loved ones and should be as individual as the person it commemorates.
It is also the story of your loved ones life, so I offer the opportunity to incorporate any elements, cultures, traditions, beliefs and readings that represent who they were, what they stood for and how they wanted to be remembered.
Practically speaking, a funeral ceremony is a very important part of the grieving process so with a Diploma in Grief and Bereavement counselling, I can gently help support you during this difficult time as we gather information of the life lived and we create a wonderfully customised ceremony.
You may want a non-religious funeral celebrant to lead a traditional ceremony, a simple cremation, a natural burial, a celebration of life, a style of ceremony all of your own. Death is the only certainty in life, but it doesn't mean it is easy, so I am here to assist you create what.