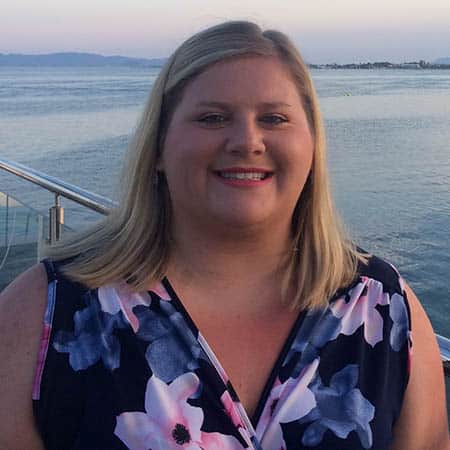 Celebrant Services Offered
Ceremony Script Writing
Naming Ceremonies
Wedding Ceremonies
Civil Partnership Ceremonies
Renewal of Vows Ceremonies
Funeral Ceremonies
Memorials
Hello!
My name is Lucy. I look forward to meeting you in person!
I have always been interested in becoming a family and funeral celebrant. From a young age I have always been keen to work in the event planning industry. I have a vast range of life experiences and job roles for someone of a relatively young age, but my passion is to help people plan and deliver a celebration, be it sad or joyful – but unique and heartfelt.
My father is a church organist, and having sung in a choir myself, I have attended a number of funerals and weddings over the years and at each I've thought to myself – I'd love to help create a perfect ceremony for someone.
I was born in Ascot and grew up in Berkshire where I went to school. I then went to the University of Exeter to study law. After completing my law degree I moved to London to complete the Bar Professional Training Course and qualified as a Barrister in 2012. A vocation that has provided me with excellent life skills including public speaking.
After completing my legal training I worked in house in Trading Standards team and since have worked in the police as a Force Control Room Operator. It's a diverse, fast paced and high pressured job and I can certainly keep calm in stressful or highly emotive situations – which will come in handy with celebrant life I'm sure!
I currently live in Berkshire with my parents. I have a very close family and a great network of friends. I enjoy going to the theatre, eating out, films, travel, days out and Zumba!
I look forward to working with you to create a unique and special ceremony that marks a distinct and important occasion that creates fitting memories that last a lifetime. My priority is my clients and to make a difference to the celebrations of each family. I give each person the time, attention, support, encouragement and words of love required to make a fitting celebration for loved ones; born, married and lost.
I will work with you, and provide a creative platform that enables you to express your emotions and articulate the feelings you are not able to express on your own; to produce a ceremony and lasting keepsake that does justice to the important occasion. Each ceremony is unique and bespoke. It is your ceremony, led and driven by you.
I am outgoing, friendly, a good communicator and aim to put people at ease. I am young and enthusiastic! I enjoy challenges and being constantly busy. I am hardworking, self-motivated and always give one hundred percent. I am personal, professional and passionate; and this defines my service to you.
I look forward to working with families, friends and loved ones as your celebrant to provide the best experience; a beautiful bespoke ceremony of the highest quality for such an important occasion.