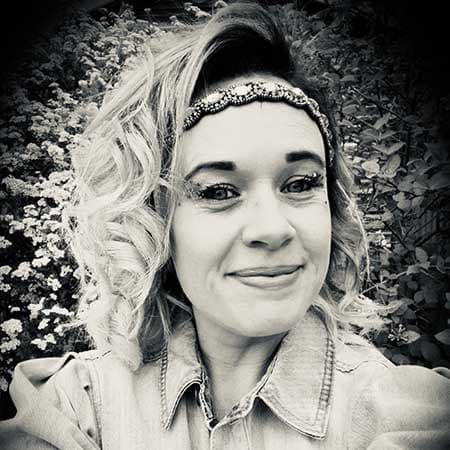 Celebrant Services Offered
Ceremony Script Writing
Naming Ceremonies
Wedding Ceremonies
Civil Partnership Ceremonies
Renewal of Vows Ceremonies
Wedding Celebrant in Bristol
Hello my name is Joanna, I am a qualified Wedding and Family Celebrant, covering Bristol and Bath. Although I cover Bristol and Bath, I would be thrilled to travel far and wide to deliver your amazing ceremony.
When asking family and friends to describe me… they described me as a people person. Someone who thrives off caring, sharing, kindness and laughter. I like to create that wholesome happy feeling you get inside your stomach.
Myself and my husband got married in 2013 and we created WEDFEST!
We had Thai dancers, glitter, DJs, crazy golf, bouncy castles, camping, fire pits. It was magical!!
I'm definitely not here to tell you how amazing our wedding day was, but I want to show you the reasons WHY I'm here, and why I became a celebrant… and its simple!
When we created Wedfest, I didn't really know much about celebrants. I settled for a standard registrar in a hotel, before we went to our magical field of fun… I can honestly say, I WISH we had a celebrant at Wedfest to create our own personalised ceremony unique to us both.
Instead we had a standard printed script that was sent a few days before… We had to choose vows from option 1 or 2, and THEN I didn't even meet the registrar until I walked down the aisle! Believe me when I say, to have a celebrant at your wedding or any other occasion would be an absolute honour for all of those involved.
I personally can't wait to speak with you, share your ideas, dreams and make them a reality. If you want me to dress up for your theme. I'LL DO IT! If you want your dog to deliver your rings, let's do that too. If you want to get married on a mountain, go for it.
Your possibilities are endless.
Let me make you dream come true.
Your ceremony is about you, so let's make it exactly how you would like it
I have trained to be a wedding and family celebrant. As a trained family celebrant, I am able to write and deliver your wedding, naming ceremony, vow renewal and any other occasion you would like to celebrate, the possibilities are endless when love is involved. Your ceremony is about you, so let's make it exactly how you would like it.
I'd love to make your day memorable, really show off who you are, and show the world what you want to say about your relationship. Why not create a unity ceremony? This can be just so beautiful, and pretty fun too.
This is a special moment which could involve your family and friends ,there are SO MANY to choose from, such as sand ceremony's, broom jumping, wishing jars and lots more the choice really is yours.
So, if you think I maybe the celebrant your looking for, and you want the feeling of excitement and uniqueness all rolled in to one, then please give me a call and get in touch. …. Be assured there is no pressure, we can have a chat and you can see how you feel about me, there is no expectations to choose me at all……, but I really hope you do! 😊
Thanks for reading! Joanna