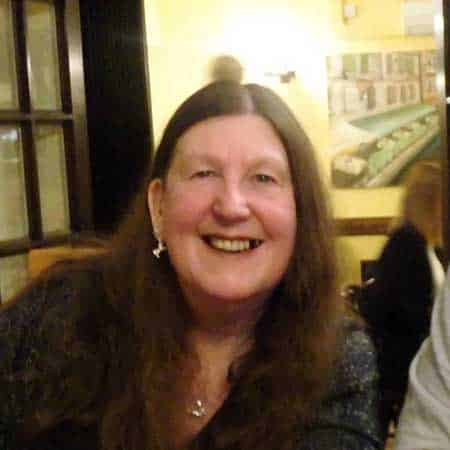 Celebrant Services Offered
Ceremony Script Writing
Naming Ceremonies
Wedding Ceremonies
Civil Partnership Ceremonies
Renewal of Vows Ceremonies
Funeral Ceremonies
Memorials
Wedding and Funeral Celebrant Milton Keynes
My name is Fiona and I am a Family and Funeral Celebrant working in Hertfordshire, Bedfordshire and Buckinghamshire. I live in Leighton Buzzard with my husband, 2 cats, tropical fish and a variety of garden birds who visit to be fed. I have 2 lovely grown up sons, who live nearby.
I left school and went to Catering College and then joined the Women's Royal Air Force. I then married and worked as a wife and a mother bringing up my 2 boys – a challenge in itself. I also have a daughter who was born with Downs Syndrome who sadly passed away at 4 months old. I worked at a play group and became a childminder. I then worked in Children's Services for 13 years and I spent the the last 18 months working as part of a well-being team at my workplace, speaking to colleagues on a daily basis and offering a listening ear or advice during the pandemic.
My hobbies include baking, darts, cross-stitch, quizzes and genealogy. I love listening and talking to people in that order. I am interested in people, learning about their lives which is why I enjoy genealogy. I love history and finding out what my ancestors did and how they lived their lives. I also love tigers and unicorns. My family and friends often join up for online quizzes and I enjoy creating the quizzes, always putting in something a bit out of the ordinary and fun to take put in. These were especially appreciated, during the pandemic.
I have been a local preacher in the Methodist church for the last 8 years and enjoyed creating services within the church. I particularly liked taking Family Services which gave me more opportunity to do something a bit different. I was asked to create a couple of funeral ceremonies for some family members and as these were well received, I decided it was time to take a step further.
That step was to become a civil celebrant. To create unique and bespoke ceremonies which centred around the person who's life event it is.
Funerals - The loss of your loved one can be a very stressful, emotional time. My promise is to deliver a professional ceremony that celebrates your loved ones life and reflects their character in a fitting tribute. Everyone has a unique life experience with its high points, low points and anything in between, but it is a story which deserves to be told in a way which puts that person at the centre of the ceremony.
I believe that my life experiences, especially losing my daughter at such a young age, as well as a friend at 48 to cancer and my considerable pastoral work enable me to have the understanding and empathy to meet with you and write a special bespoke ceremony for your loved ones, whether it is a child, young person or more mature.
Family ceremonies include weddings, naming ceremonies, renewal of vows and other life events. These are centred around you, your lives, your stories, your interests and your imagination. Your ceremony will be unique to you, carefully written to reflect you and those special to you, thus giving a memorable experience for everyone present
There are many elements that can be included in the ceremony such as hand-fasting, unity candles, unity sand, rock rituals, band warming, parchment certificates or creating something completely different and new or using a theme. My job to create it, to bring it to life, making your special day positive and memorable.
Although involved in the church, I have worked with people of many faiths as well as those with none. I enjoy discussions and learning about other people's views. This has made me open-minded and am happy to work with whatever you want.
Creating a personal and unique ceremony for you and your loved ones is a privilege and an honour.