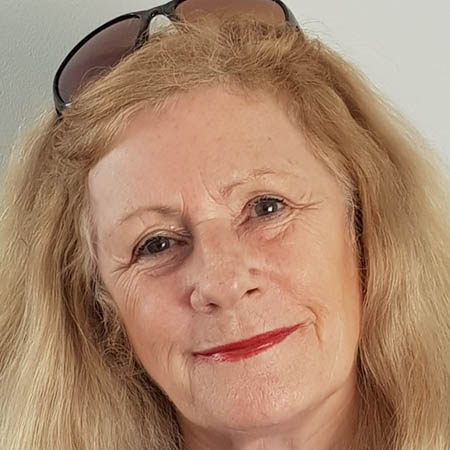 Celebrant Services Offered
Ceremony Script Writing
Naming Ceremonies
Wedding Ceremonies
Civil Partnership Ceremonies
Renewal of Vows Ceremonies
Family celebrant based in Kent
My name is Gerri and I am a celebrant based in Kent. I have always loved being a part of in sharing friends and families special days, from weddings to baby naming ceremonies. However, I realised that I no longer wanted to be an audience member and it would be a dream to perform the ceremonies themselves.
I have a love for travelling, meeting different people and exploring their cultures.
Having appeared on a game show called "The Pyramid Game" I know all about butterflies in the tummy. Fun, but nerve racking.
Singing is also a passion (although my Mum would call it something else). Taking Ballroom and Latin dance lessons in my spare time is one of my hobbies. Although I don't think a call from "Strictly" will happen
Getting married myself in Australia on Lizard Island by a Celebrant, who made the ceremony into something so special, unique and fun. It was there and then I realised this was something I wanted to become. It became my dream to perform ceremonies, making all involved feel special and have a once in a lifetime experience, just like our celebrant made it feel for us.
I have worked in the legal world and NHS, gaining lots of experiences and meeting people from all walks of life.
I am a member of the Butcher's Company and have even driven sheep across London Bridge. What an experience!
At one time I was a Lay Magistrate, which certainly opened my eyes. However, true to the saying "never judge a book by it's cover"
I am a Family Celebrant specialising in bespoke Wedding and Naming Ceremonies, Renewal of Vows, Anniversaries, any occasion people wish to celebrate.
Making dreams a reality is the key with all I do. Hence the name "Making Memories by Gerri" . I
will do all I can to make all your dreams and wishes on your special day come true, creating lifelong memories for you and your guests never to be forgotten.
Each ceremony is personalised to suit your needs, wishes and dreams. Providing a ceremony and a day that will memorable. Your day should be perfect and right.
I want to make people feel inspired to share their ideas and thoughts for what they would like during the ceremony. Needing to feel confident in what I can offer and working with you throughout the process.
Ceremonies can be performed in most locations, whether this be under the stars, on a beach, or in a woodland, wherever so desired. Flexibility is the key and I am here to help, guide and assist.
I offer bespoke ceremonies which reflect people's ideas and personalities, in turn creating a tailor made service. Adding a unity element will ensure this is even more personal and memorable. Ceremonies will tell a story, unfolding as they go. Each story is different and unique. Not one size fits all. This is your day and there is no rush. I can embrace any style or theme chosen.
I will take the time to get to know and understand you in order to build trust and a good rapport to ensure the ceremony is right for you.
All ceremonies whether they be weddings, anniversaries or any other celebration, are important and should be fun and joyful, with no stress. My purpose is to do just that.
It is your day and should be your way.