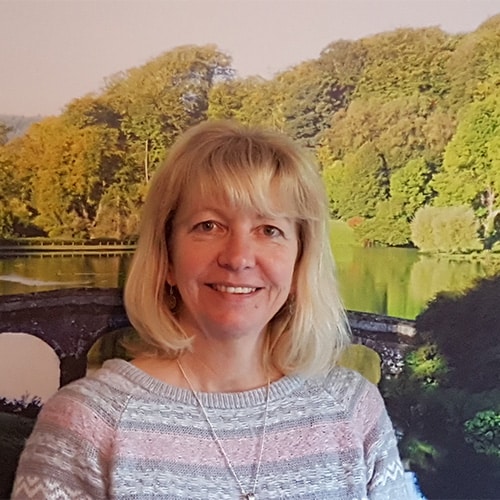 Celebrant Services Offered
Ceremony Script Writing
Naming Ceremonies
Wedding Ceremonies
Civil Partnership Ceremonies
Renewal of Vows Ceremonies
Funeral Ceremonies
Memorials
Contact information
07855 521 053
A warm welcome to my page. I hope that here you will find all the information you need to decide whether I am the celebrant for you. Let me begin by telling you a little bit about myself. I have been a teacher for thirty years, working in England, Cyprus, Spain, Kenya and Kuwait. Teaching abroad has given me the opportunity to work and socialise with many different nationalities. It is these encounters which have enriched my life immeasurably, changed my perspective, and afforded me close, life-long friends.
I have been immersed in cultures with views, traditions and expectations often vastly different from my own, making friends with people whose religious or cultural beliefs I did not necessarily share, but this did not affect the strength of that friendship.
My students, too, have been my teachers in that they are a daily reminder of how important it is to take the time to laugh, have fun and play, and to not become overwhelmed by all the serious issues which can sometimes consume us as adults.
The body heals with play, the mind heals with laughter and the spirit heals with joy.
How true! When I returned to England I worked in a school with glorious grounds. These became the backdrop for the productions of several Shakespearean plays; thoroughly modern affairs which included pop music, live instruments and a cast ranging in age from 7-65.
I have been involved in theatricals and choirs all my life both on the stage, behind the scenes and in the role of director. I have also written a children's book, so believe I can provide you with all the ingredients of a successful celebrant: one that is a good listener, a good writer and a good speaker.
Whichever ceremony you require, I will work closely with you to ensure it truly reflects the lives and personalities of everyone involved. The world really is your oyster!
Funerals .…when your heart has been broken into a million pieces it can be hard to focus. You want to honour your loved one but the process can seem daunting. I can offer guidance and assistance if you need them, but my main role will be to listen. The ceremony I write for you will reflect everything you want to say with dignity and compassion and my collection of readings, poems and music will help to complement it. I take my role in helping you achieve the ceremony you want as a great privilege.
Weddings…are a joyous celebration, a pledging of love, a gathering of those you most care about, a Gothic experience in a remote castle or a 'Mamma Mia' style celebration on a pier, boat or Greek island. Whatever you choose, I would aim to give you the ceremony of your dreams. One which radiates your personalities and lifestyle. Fun and laughter may be key ingredients, as well as those more serious moments when your guests catch their breath and the emotion is palpable. Your ceremony could be made even more unique and special by including elements such as hand-fasting, jumping the broom or the rose ceremony. I have a great interest in the spiritual and have devised my very own Earth, Water, Fire and Air ritual. Choosing a theme, too, is a wonderful option, and I should be only too pleased to wear a relevant costume if that is your choice!
So, please do not hesitate to contact me with any queries you may have. Blessings and good wishes to you all.
Email Julie: