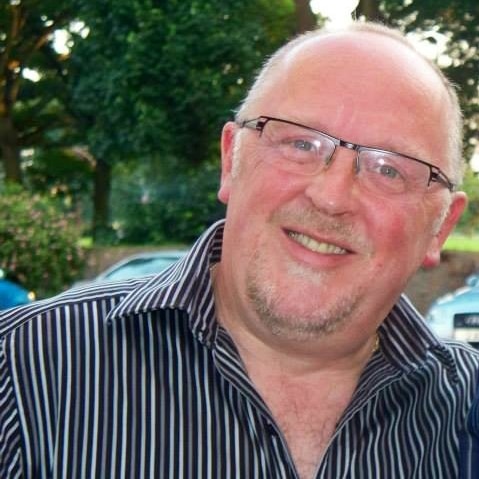 Celebrant Services Offered
Ceremony Script Writing
Funeral Ceremonies
Memorials
Contact information
07885 912693
I am currently working towards an early retirement having spent nearly 20 with a family owned national business working in compliance and risk. I am a certified auditor, qualified trainer and carry out many public speaking engagements. I have a large immediate and extended family who live in and around Hull and East Yorkshire. For over 30 years I have been involved in directing local amateur theatre in large scale musicals and plays.
I have a partner whom I have been with for many years and we both enjoy gardening, cooking, visiting Scotland and looking after our dog – Kitty
I have had the honour to have been asked to take the role of 'Celebrant' at over 30 funerals. I have taken services for neonates all the way through to elderly aged over 100. Previous requests have all come through people that know of me, but not necessarily heard me take a service and then being asked by their families to take others.
I have presented eulogies for many members of my family, including my twin brother who died some 20 years ago, and was probably the hardest one I have ever done. It was an honour and privilege to be able to speak about him in the manner that we had discussed prior to his death. I have also taken many full services.
I am a member of the UK Society of Celebrants, which provides me with continued learning and support – am currently working towards attaining my Certificate in Funeral Celebrancy.
Each service is uniquely written to accommodate the requests of both the deceased and their immediate families, providing an opportunity to reflect on a life that was, celebrate the uniqueness of your loved one, and providing moments of quietness to remember. The service I provide is 'life centred' it can have none or a little religious element to it – it depends on your wishes. I use a selection poetry, readings and assist in preparing any music you may wish.
The important part of any funeral is providing an opportunity for all that wish to participate in providing an input. I will arrange at least one but usually two meeting – this can be at a location of your choice – either your home, or maybe even the funeral directors.
I always provide a copy of the transcript after the service for you to keep.
I have, like many I am sure, sat through and endured some dreadful funeral services. They have either been totally impersonal, far too religious for both the family and person who has died, far too long and has been no reflection of what was a happy and fulfilled life. I aim to provide a service whereby there is a time to reflect, celebrate, be thankful, yet at the same time mourn, gather thoughts and collectively support the bereaved. I can be flexible in my approach and requests and am happy to provide references and examples of what I have done to assist you in selecting the right person to carry out this important role during this difficult time.
Email Mark: