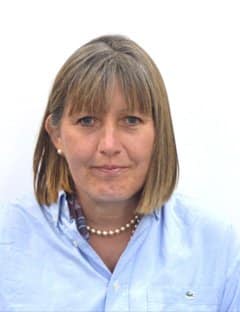 Celebrant Services Offered
Ceremony Script Writing
Funeral Ceremonies
Memorials
Contact information
07740 099586
My name is Sally Berryman and I am an independent Funeral Celebrant living in Windsor, Berkshire.
I grew up in Ascot and have spent the last 20 years living in Windsor where my husband and I farm. We both have a strong commitment to agriculture, and a deep love of the countryside and of animals, being surrounded by our Sussex cattle herd, and our pet dogs, cats, chickens and horses – most of which are rescues.
My working life has been people-focussed and varied, mostly in the public sector, and for the last 12 years I was lucky to be able to combine the enjoyment of working with people and livestock in an animal-health enforcement role.
As livestock farming tends to be a way of life, my interests are largely animal centred - including the homing and ongoing rehabilitation of a rather troubled rescue pony. I have a life-long love of horses and take part in a range of equestrian activities. My friends describe me as compassionate and sensitive, being known for my smile and sense of humour.
When my father died in 2010 I felt strongly that his funeral should be a celebration of his life - in his own words " a life well lived" - and my mother and I went out of our way to ensure that dad's service reflected this. Although it may sound a strange choice of words, it was a 'lovely' ceremony. So many of the people who attended wrote afterwards to mum and me to say so. They also told us how much they felt "Rob" would have loved it. I still get great comfort from feeling that our send-off for a much loved dad, husband and friend was so appropriate. I can remember it with a smile.
My strength of feeling about the importance of families being able to say goodbye in their own way, focused around their loved one, the life they lived and their beliefs, led me to train as a Civil Celebrant with UK Soc.
By listening carefully and respecting your wishes, I can help design a ceremony which is a fitting and unique personal tribute. The service can be a quiet and peaceful time of reflection, a celebration of a life, or a combination of both. A religious element may be included if you so wish. Most importantly, this final farewell should feel right for you.
Email Sally: