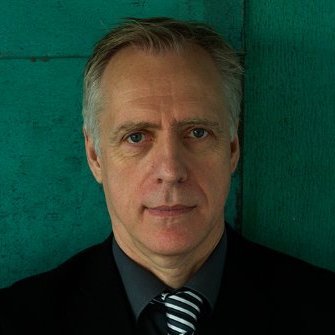 Celebrant Services Offered
Ceremony Script Writing
Funeral Ceremonies
Memorials
Contact information
07768 915886
A REALLY special, carefully-planned funeral ceremony is the last precious gift you can give a loved one.
But that's difficult to do when you are in the midst of one of the most distressing times of your life.
My name is Robert, I'm 62, and this is where I can help you.
Funeral ceremonies for all ages are my speciality. I have no other distractions so will give you 100 percent of my attention and advice on planning a bespoke, personal and special funeral ceremonies for your loved one.
And it's YOU and your family that must be at the heart of all this planning. You are almost certainly the folk who knew the person who has just died the best.
So, I can enable and assist YOU to take control of the ceremony, be a huge part of the ceremony yourselves and make all the right decisions to build a fitting send-off.
I will help you plan the ceremony from start to finish, help pick music, readings, poems and even help family members with eulogies. I can happily write and deliver eulogies if family members feel that task would be too upsetting.
The decisions are all down to you and there are probably ideas you've not thought of yet, that could make a funeral even more memorable.
I've been writing all my life for newspapers, magazines, business clients and websites, so I will meet you and then write and deliver the kind of personal funeral ceremony you might not find elsewhere, from start to finish.
I'm used to public speaking. During my life I've spoken to audiences of 400-500 people, spoken on TV and radio, and addressed audiences of politicians and VIPs. So, nothing phases me.
I'm also a husband, brother, son, father and now a grandfather. I've had a journey through life full of ups and downs, like most people.
I have, of course, lost several close family members, young and old, along the way…so I know what a difficult time it can be organising a funeral. Let me help take one of the biggest worries away from you.
I was closely involved in making decisions and organising the order of ceremony for the funerals of my loved ones and I also delivered their eulogies.
It's vital to be able to walk away at the end of a family funeral and KNOW you've done them proud. I can help you deliver that comfort to you and your family and do your loved one proud.
I was trained personally by probably the best celebrant in the UK and I'm qualified with the United Kingdom Society of Celebrants.
As a civil funeral celebrant, I can happily incorporate some religious aspects if you wish, such as a prayer or hymn. If you feel some members of the family would appreciate something like this, or perhaps a reading from the Bible, then that's your choice. I'm happy to oblige.
I live in East Kilbride and I can conduct funeral ceremonies all over Glasgow, East Renfrewshire and South Lanarkshire and possibly further afield, at crematoriums, cemeteries and natural burial grounds.
Let me help you deliver your final special gift…
Email Robert: