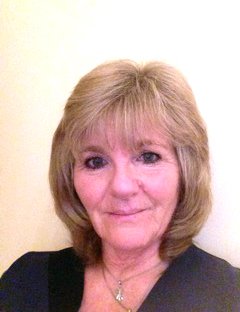 Celebrant Services Offered
Ceremony Script Writing
Naming Ceremonies
Wedding Ceremonies
Civil Partnership Ceremonies
Renewal of Vows Ceremonies
Contact information
07732 199527
Hello, my name is Yvonne Noe. I was born and raised in Aberdeen, Scotland, where I currently reside. I am very fortunate to have been born a twin to my loving brother George. Sadly, my dear twin passed six years ago. I have two older siblings, another brother and a sister.
I have been living abroad, in the United States, with my husband Jim for the last seven years. We met ten years ago, here in Scotland, while we were both employed by the same Oil Service Company. We have decided to return to Scotland, so am here putting down roots once again.
I have been blessed with two wonderful sons, both of whom have brought much joy to my life. I was involved in so many of their activities, as they just loved to volunteer me. A cub scout leader, a netball coach and variety of other youth club activities. Both of my boys have long since left the nest and are now on their own journeys, fulfilling their own dreams and aspirations.
I returned to school as a "mature student", earning my qualifications in Administration. My organisational skills and management acumen led me to positions as an Administrator and PA in the Motor Industry, and then in the Oil Industry.
A change in life came when I found myself going through a marriage breakup. At this point in my life, I asked myself the deepest questions and did a lot of soul searching. I came to realise that my spiritual awakening was beginning to unfold. Many months of chaos and confusion ensued, bringing with it a deep desire to discover the truth to so much, to find a purpose and way of life that would allow me to not only help others, but allow me to be my true self. As they say, "there is always something good that comes out of crisis". I truly believe that I have successfully navigated through that difficult time in my life, becoming much stronger and more at peace than ever before.
The next chapter in my life has begun. My quest to find the deeper meaning to life drew me to the spiritual healing arts. In addition to being trained in Massage Therapy, I am a Certified Reiki Master and have training in many other spiritual healing modalities. This has given me an understanding of life's joys and precious moments, as well as the heartaches and loss we all experience. I now understand the importance of letting go and being able to celebrate those joyful memories and times shared.
As I look to the future, my passion is to help guide and share with others that there is no one way to look at life…to understand and accept people as individuals, each one unique and special in their own right. To know that true compassion comes from understanding, and in so doing, we can share and experience the unique joys, challenging times and heartaches that life brings
Kind regards
Yvonne Noe
Email Yvonne: