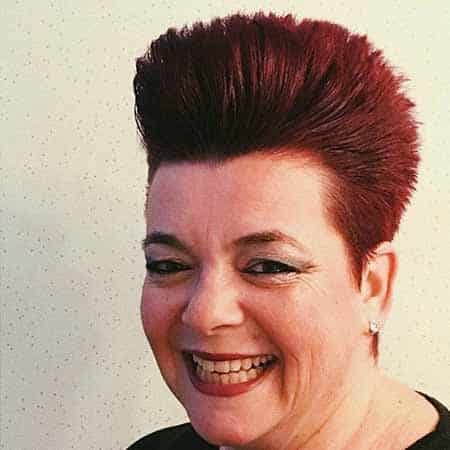 Celebrant Services Offered
Ceremony Script Writing
Naming Ceremonies
Wedding Ceremonies
Civil Partnership Ceremonies
Renewal of Vows Ceremonies
WEDDING CELEBRANT IN NORTH WEST LONDON
Hi, I'm Fiona Rose and I'm proud to live in London, one of the greatest cities in the world. My home is in the north-west corner, in Middlesex, on the borders of Hertfordshire, but am happy to travel far and wide across the UK, and even further, to deliver your personalised, unique and never boring ceremony. If you were to ask my family and friends about me, they will tell you that I laugh easily, prefer to look on the bright side of life (I can hear you humming the tune!) always look to bring joy to any given situation, and to lend a listening ear when needed. As a born and bred Londoner, I'm used to living in an eclectic community which has gifted me with a diverse set of friends. It's been an opportunity to gather knowledge of different cultures and lifestyles and to learn how to be as inclusive as possible. It's definitely made me a bit of a chameleon with an ability to fit in with anyone, anywhere…
FIRST IMPRESSIONS COUNT!
I do love a pair of colourful Doc Martens. I confess to a bit of a shoe obsession, so don't worry, I have heels too. (My husband and daughters tower over me – sometimes it's necessary!) I adore dressing up, as long as it's not fancy dress; although… The other thing you should know is that I love food and drink – mostly sushi and cocktails!
LET'S TALK ABOUT LOVE
Wishing you a HUGE congratulations on your special occasion. It's going to be awesome! Whether it's a wedding, renewal of vows, or a naming; the ceremony we create together will make the most important day of your lives utterly spectacular. The memories of your day will stay with you your entire life – we need to make sure they are totally fabulous ones. I'm bursting with ideas on how to make your milestone ceremony
WHY CHOOSE ME?
For your special, once in a life time, best day ever? Well…people have used plenty of words to describe me, but boring is never one of them! I'll bring your day to life in a way that is all about you, yet is infused with my infectious good spirit and beaming smile. (My parents paid a lot in orthodontics for it, I have to make it worth their while!) Seriously, though, my love for the written word has manifested itself in an ability to be creative in scripting bespoke ceremonies, including personalised poems and text. I'd love to help you bring your vows to life, if that's what you'd like. And I can also assist in promises, declarations, speeches and the like – just don't ask me to sing, it's the quickest way to clear a room, for sure!
IT'S ELEMENTARY, MY DEAR FRIENDS
Some elements such as sand or wine blending, unity candle lighting, and handfasting, are incredibly powerful statements of love and unity. Symbolic rituals can be wonderfully adapted to include participation from your chosen loved ones making them a part of the tapestry of your lives forever from that meaningful moment. If family and friends are usually included in other aspects of your life, it's great that you want them to share your joy and participate in your milestone ceremony with you. Ah, I think it's just lovely… Keepsakes, certificates, and a copy of your ceremony act as reminders of one of the most impactful days in your life. I'll provide whatever you need.
YOURS IS NOT TO STRESS
Your day should be as stress-free as possible (we can only hope!) As your chosen Celebrant, my priority is to ensure the ceremony is one thing you won't have to worry about. Through efficient planning and effective communication, every possible aspect can be expected to go according to plan. Under my watchful eye, the ceremonial part of the day is where rest assured, all your heart's desires will be taken care of for you. All you need to concentrate on is enjoying the moment.
SO, HOW DO WE BOOK YOU?
If you'd like to have a conversation about your ceremony, please get in touch. No question or suggestion is too silly, and it will give us an opportunity to get to know one another and see if it's a match! You're under no obligation at this stage, but I really hope you pick me!