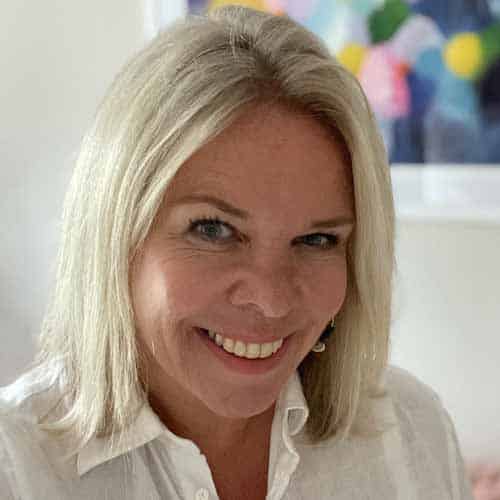 Celebrant Services Offered
Ceremony Script Writing
Naming Ceremonies
Wedding Ceremonies
Civil Partnership Ceremonies
Renewal of Vows Ceremonies
Wedding Celebrant in Cheshire
Hi there, welcome to Nothing But Love by Emma Caizley Parker.
My name is Emma and I am a Cheshire based independent family celebrant, specialising in creating custom made ceremonies full of personality and completely unique to the two of you.
Born and raised in Southport, on the North West coast I am very happy to be in, on or nearby to water and the sea. Sailing, swimming or walking my Cocker Spaniel along the windswept beach at sunrise or sunset are some of my favourite past times. On dry land, I am also a yoga addict and enjoy walking in the hills of the Lake District or Peaks. I have lived in South Manchester, and currently Knutsford for the last twenty five years. I have two teenage children, one at University, and a superb partner Aaron.
Travel is also a passion of mine and I am more than happy to travel far and wide to deliver your unique ceremony.
I love doing things to make people happy and create memories. Friends and family describe me as warm, compassionate and as someone who is very good at making people feel calm and at ease. They would also tell you that I am somebody who laughs easily and loves to look on the bright side. I also love a party and any excuse for a celebration. Gathering friends and family together I am keen to unleash my inner Nigella, or equally host drinks and ensure glasses remain full!
Listening to people and hearing their fascinating stories is something I have always enjoyed. The route to Celebrancy has been long and interesting and I have worked in the travel industry, for Disney and as a Spanish and Yoga teacher. For the last twenty five years I have been a teacher. Every experience has enriched me as a person, and made me a confident, energetic and creative celebrant ready to tell your unique love story.
Let's plan your ceremony, exactly as you want it....
Weddings
If you have just started planning your wedding, huge congratulations to you both. I love nothing more than creating joyful, relaxed ceremonies for anyone who wishes to do things their way. Whether you want your ceremony to be at the top of a mountain, under the stars, on a favourite beach or in your back garden; I truly believe your wedding day should be unique, memorable and celebrate exactly who you are as a couple.
Your wedding can be as big, fun and fabulous or as simple, intimate and informal as you wish.The great thing about choosing a celebrant-led ceremony is that you have complete creative freedom and can include absolutely everything you want.
You may wish to include cultural elements or family traditions, or none at all. Perhaps you may like to include symbolic elements such as a sand ceremony, hand fasting, or even a special toast with your favourite tipple.
Vow Renewals
A vow renewal ceremony is the most wonderful way to reaffirm your love for on another as a couple and celebrate your relationship. Whatever your reason, renewing your vows in a celebrant-led ceremony is the perfect opportunity to surround yourself with family and friends and commemorate your journey together so far. There are no restrictions involved in a vow renewal so they can also take place anywhere you desire.
Naming Ceremonies
Bringing a new life to a family certainly fully deserves to be celebrated.If you want a ceremony filled with happiness and laughter, a naming ceremony is a fantastic way of welcoming a new baby or adopted child to the family.
All these occasions are the most joyful, loving and memorable celebrations. It would be an honour for me to work with you and create and deliver a one of a kind, happy ceremony which will start your big day off with a bang!