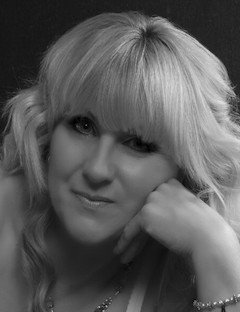 Celebrant Services Offered
Ceremony Script Writing
Naming Ceremonies
Wedding Ceremonies
Civil Partnership Ceremonies
Renewal of Vows Ceremonies
Funeral Ceremonies
Memorials
Contact information
07968 912592
My name is Karen Ager. I was born in 1963 in Camberwell, South East London and raised in a tiny village in Kent. I now live in the beautiful village of High Halstow near Rochester in Kent with my 2 youngest children with my eldest son living in Scotland.
I left home at 17 shortly after passing my driving test and the world was my oyster ready to be discovered... However, work in Corporate world as an Accountant and later as an Operations Manager, got in the way for almost 30 years until I woke up one day realising that I wanted my children to stand by my grave and say I was a good mum always there for them, instead of being a good mum who provided for them but they never saw me. Some may call that time in my life a breakdown, I call it an awakening!
I started my own Holistic Beauty business in 2008 and reunited with some old school friends who have been there through the good times and bad, we now go on adventures and the world is most definitely our oyster! We are in 'second spring' as the Chinese term it, or recycled teenagers as I call it. Life is most definitely for living.
In 2012 I lost the love of my life to a heart attack, the most amazing man I have ever met who was my best friend, my teacher, my lover and my business partner as by this time we were part time soul DJ's together. I still DJ and thanks to David, I am on Sound Fusion Radio too as Kazzie D.
It became important for me to give David the most positive and uplifting send off I could and if I could have set fire to a viking ship and set him out to sea I would have done so. 4 days after he died, I attended the funeral of one of my oldest school friends and though it was difficult for me, one of the main things I took from it was that I would honour my David by speaking about him myself, which I did to over 200 people. Both experiences made me want to become a celebrant and then a year later my cousins beautiful riverside wedding with bee's, butterflies, a colourful barge and an altar made from an upturned rowing boat made me want to do weddings too.
It is an honour and a privilege for me to conduct a ceremony, whether it be a celebration of life just started, life to come together or of a life that was. Any way, I will help you to create a truly memorable experience.
Everything I have been through in life, good and bad, has made me the person I have become today and I come at everything in life with knowledge, wisdom, empathy, humour and love.
Love, light and blessings x
Email Karen: