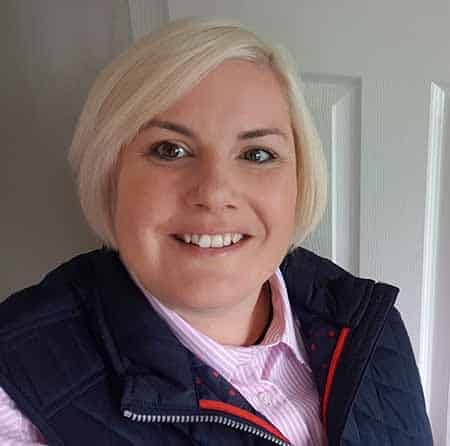 Celebrant Services Offered
Ceremony Script Writing
Naming Ceremonies
Wedding Ceremonies
Civil Partnership Ceremonies
Renewal of Vows Ceremonies
Funeral Ceremonies
Memorials
Celebrant in Gloucestershire
Hi, my name is Claire and I am a professionally trained family and funeral celebrant.
One of my passions in life is people, so being able to share in other people's happiness or support them during their most difficult times is why after more than 20 years of working behind a desk I decided to become a family and funeral celebrant.
Working across the Forest of Dean, Wye Valley, South West England and South Wales I love to create ceremonies that are intimate and individual.
I genuinely care about other people and and I really enjoy getting to know all of my clients. My attention to detail ensures that everything a client says to me is heard, which ensures that whether we are planning the happiest day of your life or saying goodbye to a loved one, together we create something perfect and memorable. I absolutely love learning so am always open to suggestions on new elements to include in ceremonies.
I have extensive experience in public speaking so my ceremonies are always delivered confidently and with appropriate emotion; joy, happiness or sensitivity
Born and raised in the Forest of Dean, I am familiar with its unique beauty and charm and more importantly its history, so for anyone wanting to include a little piece of local history or even some of the local dialect then look no further.
It's fair to say I am a sociable person, so I enjoy spending time with friends, and meeting new people. However, I also enjoy my own company and like to take time to soak up the peace and tranquility of nature and the beautiful surroundings of the place that I am lucky enough to call home.
As an independent celebrant, working across the Forest of Dean, Wye Valley, South West England and South Wales I offer a range of services including:
-Weddings and Civil Partnerships
Vow renewals
Baby Naming ceremonies
Adoption ceremonies; and
Funerals, Interments and Memorial Ceremonies
However, if there is something else you would like to celebrate please do get in touch to discuss your requirements.
An an independent celebrant I am not subject to the same rules as registrars or religious figures and as a result I can help you celebrate your special life events in a way that is as individual as you.
I specialise in individuality, creating and delivering ceremonies which are personal to you and every one of my ceremonies is a bespoke creation. You may be looking for something small and intimate or something to share with family and friends, whatever you want, together we can create a truly memorable ceremony
No two couples or families are the same that's why my ceremonies capture your unique stories. Whether its a wedding, vow renewal or welcoming a child into your family what is important is that together we create something truly memorable for both you and your guests.
I know that nothing is harder than saying goodbye to a loved one so when planning a funeral, interment or memorial service I will work with you to ensure that the ceremony is exactly what you and your loved one would want. Through a thoughtful and sensitive approach I can create a beautiful ceremony which can either follow a traditional funeral format or be a celebration of life. Whatever you choose I will work closely with you to incorporate personal wishes and develop fitting and appropriate tributes.