The Wedding Celebrancy Commission has launched.  The UK Society of Celebrants is amongst its founder members.
Celebrant Organisations and Training Providers Speaking With One Voice.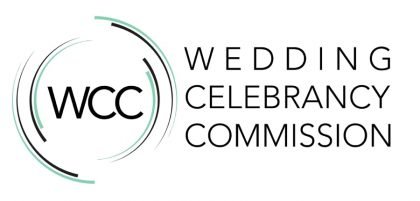 There has never been a more exciting or challenging time to be a celebrant.   The growth in the industry, especially over the last 5 years, has been phenomenal as more and more couples and families look to mark ceremonies in a more personal way.   This is especially true for weddings.
The Government announced last year a review of the current Marriage Laws of England and Wales, and although no date has yet been set, this could lead to a root and branch reform of the way marriage is legalised.     
This will have a major impact on all celebrants, whatever the outcome.  
Recognising this, established trade associations and training organisations in England and Wales have come together to form the Wedding Celebrancy Commission.   This has been set up to enable communication and collaboration on the way ahead for the celebrant profession as it matures and develops, and to promote the highest possible standards.
Over the last few months, the Commission has been listening to concerns expressed by celebrants, and discussing the challenges faced by celebrants as they carry out their role. 
The Wedding Celebrancy Commission will represent your collective concerns to government, and will ensure the press and the general public fully understand and appreciate the different dimension that celebrants can bring to a wedding ceremony.
Through your training and membership organisations, the Wedding Celebrancy Commission is here to support celebrants, to listen and advise, and to represent your concerns – and of course to celebrate our collective success.  
You can read the Commission's Mission Statement, see who is involved and look at the professional standards on the website.