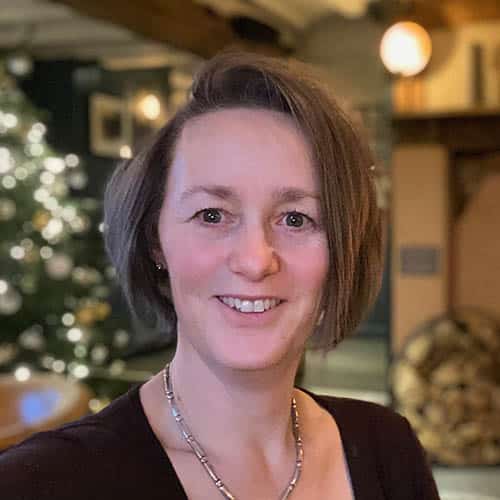 Celebrant Services Offered
Ceremony Script Writing
Funeral Ceremonies
Memorials
Contact information
07545 124 900
My name is Sarah and I am a funeral celebrant based in Henley-in-Arden.
I am married with four children. Our daughter has flown the nest but we still have three boys at home that stereotypically still see me as their personal assistant, maid and taxi service. When I am not spending my time driving them around the region or supporting them from the side of the pitch then I can be found walking the fields with our Hungarian Viszla 'Luna'.
For the past fifteen years I have supported families across the West Midlands through births and deaths. As a doula I recognise the vulnerability and rawness often experienced in those overwhelming moments. My experience will help guide you through these times.
I have been immensely privileged to welcome many babies as they come into this world. At the other end of the spectrum I have been honoured to attend the dying. During that time I am able to hold space and offer comfort not only to them, but also for their nearest and dearest.
After the enormous occasion of death itself loved ones are then left with the solemnity of arranging a final farewell.
We are usually ill prepared for such events, because we only do them once or twice in our lifetimes - there is unfortunately no opportunity to practice and make sure we get it right!
Whether the funeral you are planning is a Natural Burial, Cremation or Burial you may be unaware of all the options available to you - I can help you to understand the best way to create an authentic and personalised ceremony.
At this moment you may feel overwhelmed by expectations and perceived rules of what a funeral should be. I can offer my guidance as you prepare to say goodbye in a manner that is appropriate for both your loved one, yourself and those around you.
Despite having four children of our own and lots of close cousins, both my partner and I are only children. Over the years I have witnessed first-hand the emotional upheaval and pressure that families experience after the death of a parent, partner, sibling or child.
My role as your funeral celebrant is to listen as you tell me all about your loved one. We will talk about their life, their loves and their relationship with others. You can tell me the ways in which they were special and all about the legacy that they leave to you and others. Together we can then create a personalised and meaningful ceremony to say goodbye.
I would love to support you in planning a unique farewell - be it non-religious or faith based, traditional, spiritual or modern. Whatever your choices, this one-off opportunity should be memorable to all those that attend and authentic in it's reflection of your loved one.
After the funeral you will receive a printed copy of the ceremony as a lasting memorial.
Every funeral should be entirely bespoke, from beginning to end. This will be the last gift that you can offer to the person that has passed - I want to ensure that you feel you gave them the best 'send off' possible.