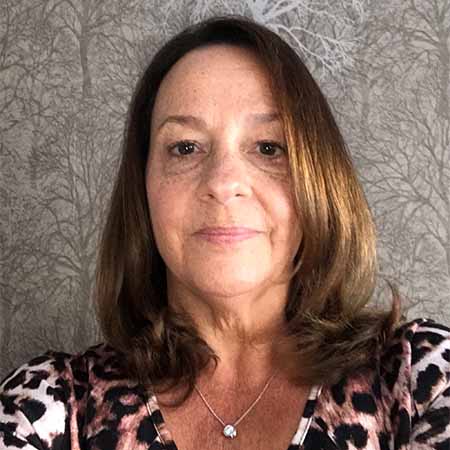 Celebrant Services Offered
Ceremony Script Writing
Naming Ceremonies
Wedding Ceremonies
Civil Partnership Ceremonies
Renewal of Vows Ceremonies
Celebrant in Ashtead, Surrey
Hello, my name is Jane Ranger I am a Family Celebrant living in Ashtead near Epsom, Surrey. I live with my husband and 2 cats. I am a retired Mental Health Nurse with a long career caring for those with mental health problems in institutions and the community. My speciality was Dementia Care and I enjoyed working with the charity Dementia UK when they first began in the early 1990's.
My last role was as Matron for Older Adults Mental Health Services in Surrey which I carried out up to my retirement. As somebody who loves meeting people and somebody who loves a good story, I decided to train as an independent celebrant to help others celebrate their special day.
The first ceremony I ever wrote was the wedding for my husband and myself 14 years ago and this led me to experience many other kinds of ceremonies.
Whatever kind of special ceremony you are interested in, I will work with you to create your unique and memorable ceremony whatever your life event.
I have spent my life caring for other people and am proud of what I achieved. However, my life has taken a different direction now and I have qualified as a Family Celebrant with The UK Society of Celebrants. I have enjoyed the research and working with other people to create their ceremony. It is a privilege to be part of someone's Special Day creating memories for them. I consider myself to be a good listener and get on well with people. Even though I was a Matron I am not scary!
During my life I have been fortunate to have travelled to many countries and really enjoy the travel and excitement of learning about other countries, cultures, food and people.I have watched several Weddings taking place on beautiful beaches abroad and hope that one day I will be the Celebrant leading a wedding on a beach for a happy couple.
You can have your celebration in a choice of many locations including in a garden, on the beach, in a favourite forest, in a barn or on a boat wherever is special to you. This is as long as you have permission from the owner.
You can include a unity ceremony or ritual in your ceremony. I perform Handfasting this is where the term Tying the Knot comes from and is a popular element to include. You could have Unity Candle Ceremony, Sand Blending or Planting a tree to name just a few as part of your Wedding, Family Blending, Renewal of Vows or Naming Ceremony. These can include as many people as you wish, it is your celebration and unique to you.
My Celebrant services include Weddings, Vow Renewals, Baby Naming, Family Blending, Anniversaries, Birthdays, Retirement or any other occasion you would like to mark and celebrate.
I am enthusiastic, a keen listener and would love to tell your story for you. A typical Virgo I expect perfection and attention to detail from myself as well as being practical and sensible. I follow my rule of the three P's; Planning, Preparation and Presenting. Each personalised celebrant led ceremony starts with all of the three P's. Together we discuss your requirements and ideas with a detailed initial interview by phone or video call this will lead to me writing your ceremony. I will liaise with your venue to ensure that they are aware of how your ceremony will take place and provide a detailed plan for them to use on the day. On the day, I will present your ceremony with any special elements you have chosen. I will ensure it is stress free, enjoyable and aim to create special memories that will be yours forever.
If you chose me to be your celebrant please contact me by telephone or through my website.
Thank you for reading my Profile.