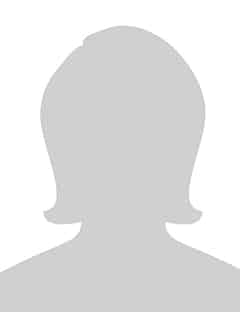 Celebrant Services Offered
Ceremony Script Writing
Naming Ceremonies
Wedding Ceremonies
Civil Partnership Ceremonies
Renewal of Vows Ceremonies
Contact information
07838 153 552
Hi my name is Martyn. I am 55 years old, have been married for 25 years and have 4 children, 6 grandchildren and 3 dogs. During my life I have had the fortune to be happily married but have also experienced sadder aspects of life including the death of both of my parents. I have lived in West Sussex for the past 15 years; prior to that living in Brighton.
I worked for the NHS for 25 years and in the latter stages of that career I managed a child and adolescent health service. During that time I gained experience with different personalities, planning and conducting meetings and so forth and I believe I have a good understanding of the variety of characteristics that people bring with them. Meetings were often highly charged and emotional. Along with a period of lecturing to university students I also have experience of speaking to large audiences.
For the past 12 years I have owned a service business and gained experience of helping clients clarify their needs and expectations to provide a workable service.
I undertook a 2 year intensive psychotherapy course and have a good understanding of people's woes and joys but would never presume to understand an individual situation fully - we are all different.
As for my beliefs, not subscribing to any religions I am probably best described as humanist. I have, I believe, dealt with all my prejudices but am always checking in case I have missed any - I believe personal growth is never complete. My intention is to approach all situations from a position of neutrality and open mindedness. Be it a wedding, naming ceremony or other major celebratory event in a persons life it deserves absolute respect. Being passionate about the deep meaning of peoples' life stories and events, I understand and empathise with the strains of such ceremonies and am here to ensure any emotions felt by those involved are incorporated into the event in a positive way - your feelings and emotions are central.
I have developed good planning skills and am passionate about the detail being correct - organising an event, lecture, talk etc requires focus on the detail and ensuring every aspect is accounted for including provision for unexpected happenings. This is something I am accomplished in and a major part of delivering a celebration service - you will want to know everything will go smoothly and that any unexpected things can be dealt with smoothly and not affect your most important day.
My personality is flexible and I can adjust to the individual situation, some like their event to be relaxed and fun, others may prefer a more formal approach while yet others may want a mixture of the two or something completely different. I endeavour to adapt to whatever approach is wanted - it's your celebration and should be how you want it!
Feel free to contact me, without obligation, to see if we can work together to make your celebration all it can be.
Email Martyn: