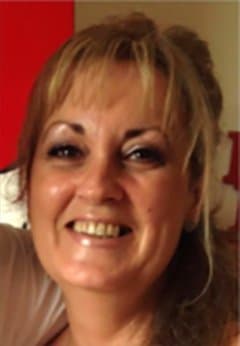 Celebrant Services Offered
Ceremony Script Writing
Naming Ceremonies
Wedding Ceremonies
Civil Partnership Ceremonies
Renewal of Vows Ceremonies
Contact information
07534405812
My name is Samantha Muldoon I am a mother of three Princes ( boy's) who I adore.
(when they're asleep)
They are, 28, 19 and 15 and will always be my babies, much to their dismay.
In addition to my family I have two cat's named Kat and Alfie.
I am of Irish descent, born in South Wales and brought up in South London. I come from a large very close knit family where I consider them all to be my best friends.
I have a Level 3 Diploma in Family Counselling and am also a qualified Life Coach. I am a member of The International Alliance of Holistic Therapists and The International Association of Neuro Linguistic Programme and Coaching.
I am currently working in a family support role and am in a very rewarding position of Volunteer Coordinator helping families gain confidence to restart employment or embark on a career change.
I absolutely love support and coaching work, watching mother's in particular grow from an unconfident bud to a blossoming flower, the job satisfaction is huge. I am luckily enough to use my qualifications daily in a voluntary role.
I enjoy challenges and believe for every problem there are two solutions.
I love people, and I love laughing, I'm also a hugger.
I believe a smile is contagious and a cure for many a bad day.
I love shiny things, I have a special pair of silver Saturday loafers that represents and welcomes the start of the weekend.
I enjoy customising clothes, for myself family and friends, knowing that the wearer is the only person in the world to have that particular top or jacket on a night out, a favoured pair of last years balloon trousers has now become a favorite summer top.
I love and care completely with all my heart with compassion. I feel complete knowing that I can and will continue to try to do good every single day and endeavor to make people happy.
I am so excited to be a Family Celebrant sharing in Wedding ceremonies, Civil Partnerships, Vow Renewal, Baby Naming Ceremonies as well as Family Joining Celebrations.
I would be honored to be able to support and guide, doing whatever is needed to help dreams come true on one of the most treasured day of a couple's life, creating forever memories along the way, each one beautiful and personal to each individual's wishes and personalities gelling together to create something magical, and inspiring each other with ideas to make their hopes and dreams come true on a day, celebrating the love they share, on the beginning of a new journey together.
Whether the beginning of a journey or a celebration of a continued one, Vow Renewals with so much history, love shared and memories made along with the constant promise of new ones every single day, either in the face of our children or our own reflection.
To live, to love, to learn, to accept and to appreciate and most importantly laugh everyday.
Email Samantha: