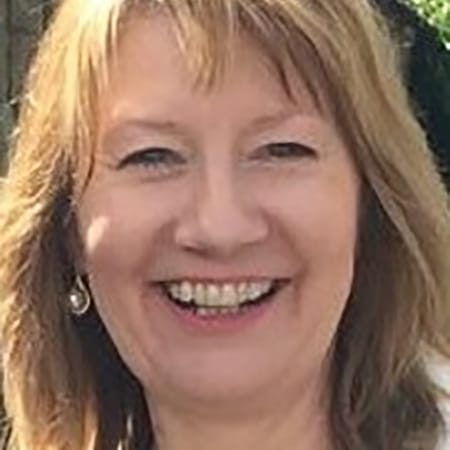 Celebrant Services Offered
Ceremony Script Writing
Naming Ceremonies
Wedding Ceremonies
Civil Partnership Ceremonies
Renewal of Vows Ceremonies
Contact information
07929915739
My name is Sue Gill, a Family Celebrant, based in the wonderful Cumbrian Lake District. My background is in education, where it has been a privilege to teach students of all ages, becoming involved in their lives and those of their family. As a teacher, enthusiasm and passion are key, you set the scene, tailor the learning to meet the needs of the student, and inject a little fun and humour into the mix to keep it interesting.
My skills, enthusiasm and passion have now been transferred into being a Family Celebrant. Ceremonies and traditions are how we mark our lives; being able to set the scene and tell the story of a pivotal moment in a client's life, is an honour. Like all good romantic stories it will have a subtle beginning, a passionate middle and an emotional end; a cast of supporting characters (family and friends involvement), some humour and pathos and a little bit of magical sparkle to make it so very special. A client may wish for elegant simplicity, their ceremony set in a favourite hotel, a stately home or among beautiful gardens. Another client may want a complete show stopper only limited by imagination. Consider a ceremony set on the shores of Lake Bassenthwaite or Buttermere, on an open top bus meandering around Winderemere, a pleasure cruiser on Derwent Water or beside the beautiful bluebells of Rannerdale. It's your celebration, it's your style and it's your story as unique and individual as you are. Incorporating favourite music, poems or ceremonial elements all enhance the client's life celebration making it an occasion full of lasting happy memories.
I create ceremonies for all life occasions.
What can be more special than the joining of two lives together in love? Love does not discriminate, when two people are in love that's all that matters. Two people, declaring through vows their commitment to each other; exchanging rings and promises before their guests. Feeling the love and support of their family and friends as they begin the happiest of futures together.
There is something so comforting and reassuring about a vow renewal ceremony. A couple so in love they want to recommit to each other before their family and friends after years together. It could be to celebrate a significant anniversary or simply a declaration 'we got through it'. Life can throw some challenges and a vow renewal to celebrate overcoming a difficult time to reconfirm the promises made so long ago, is a wonderful way to show how a couple can come through stronger and more in love than ever.
When we think of a naming ceremony we often think of a new born or infant being welcomed by family and friends and pledges and promises being made by parents and guardians to cherish and look after the child. There is no better time to celebrate than when a beautiful young life is formally welcomed than with a bespoke naming ceremony.
A naming ceremony can be so much more. A person may choose to change their name and want to be known by a different identity. Being able to have support of family and friends and for them to formally recognised is a very special moment.
A life lived to the full is a life worth celebrating. Whether it's to celebrate a retirement and the anticipation of hobbies only previously dreamed: or emigrating to fulfil your wishes, immersing yourself in new lands and cultures, and exploring distant horizons. A life ceremony to start your new adventure, to acknowledge and show appreciation of your past and to relish the challenge of unchartered path ahead, is worth celebrating.
My role is in helping a client celebrate their story with a sense of occasion befitting the ceremony they have chosen. Working closely with the client, to get to know them and put them in the driving seat while a ceremony is woven together to meet their hopes and dreams, is what makes being a celebrant such a joyous and uplifting experience.