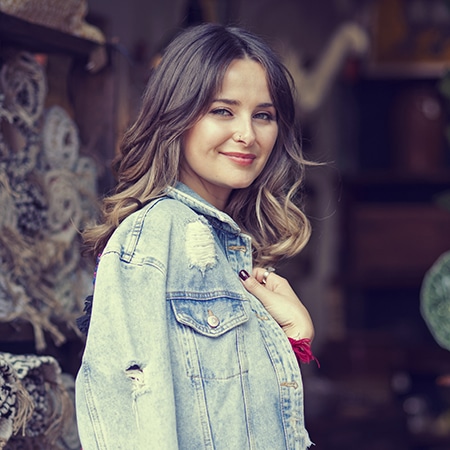 Celebrant Services Offered
Ceremony Script Writing
Naming Ceremonies
Wedding Ceremonies
Civil Partnership Ceremonies
Renewal of Vows Ceremonies
Contact information
07817943748
As a family celebrant, I love nothing more than celebrating the love and union of two people through a bespoke ceremony that perfectly captures the essence of the couple.
Having gone from self-confessed nightmare in romance to being happily engaged to my partner of over 4 years, I'm deeply passionate about my work as a Love Coach helping other women work through their own romantic issues so that they can go on to attract the healthy, happy, lasting relationship they deserve.
In the summer of 2018, a client of mine messaged saying that the partner she'd met as a result of our work together had just asked her to marry him, and she joked that she wished I could create and officiate the ceremony for them.
And that was all the nudge I needed to train as a wedding celebrant and make this exciting new vocation official!
As a Family Celebrant I work with couples to create and officiate their dream wedding or renewal of vows ceremony, and I also help you welcome a new baby to the world through a Naming ceremony.
Having received a BA in English Literature and a Masters in European Classical Acting, I love helping couples pick readings and special ceremony elements that hold personal meaning or significance for them, rather than just going for the status quo.
I also have a lot of experience creating live and immersive performances, and as a former professional singer am happy to help you pick out music that represents who you both are as individuals and as a couple.
I met my own husband to be at a festival and am currently planning our weekend festival wedding, so if you're looking for a bohemian style ceremony with a lot of creative flair, I'm your girl!
I offer both script writing and script writing and delivery for the aforementioned ceremonies.
After an initial phone or Skype conversation with you (and your partner) where we can get to know one another, I will then use all the information you've given me to create a first draft of your bespoke ceremony.
Whilst I will offer up my own ideas, suggestions and experience that you may not have yet considered, I'm more than happy for you to say NOPE! If they don't resonate for you.
We'll then work back and forwards until you're 100% happy with the ceremony, and I'm always on hand to chat through any questions and concerns you may have throughout the process.
I have decades of experience in writing and performing, and my life's mission is now focused on supporting people to attract and sustain the love story of their dreams, so officiating your special ceremony would truly be both an honour and a privilege.
I've always been told I have a vivacious, fun-loving spirit, and I marry this with acute attention to detail and execution. Whilst the ceremony itself is of course highly important, I believe the journey towards it is equally significant, and I'll be sure to have your back every step of the way to make the entire experience as special and enjoyable as possible for you.
I look forward to supporting you in one of the most exciting adventures of your life!