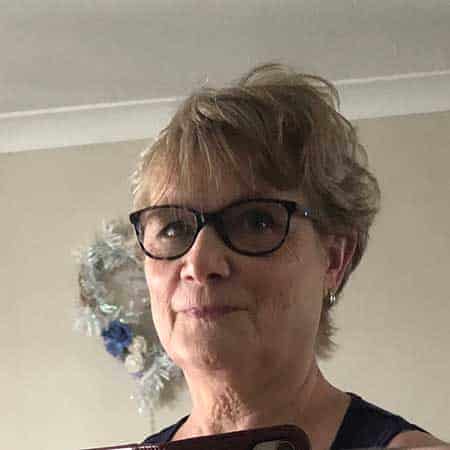 Celebrant Services Offered
Ceremony Script Writing
Naming Ceremonies
Wedding Ceremonies
Civil Partnership Ceremonies
Renewal of Vows Ceremonies
Funeral Ceremonies
Memorials
Wedding & Funeral Celebrant in the Essex
Hi, my name is Jan Rickwood and I am a Family & Funeral Celebrant living and working in the North West Essex.
My pre-children career was in the music and publishing industry. But after extensive retraining, I have, for over 30 years, ran a successful Complimentary Practitioner Practice. Trained in Homeopathy, Therapeutic Aromatherapy Massage, and Life Coaching.
My hobbies include singing, belonging to various choirs, and as a member of NAFAS, enjoy flower arranging.
For many years, until it closed, I was Chairman, Trustee, as well as a volunteer at a Special Needs Playgroup, and for this role I trained to Stage 2 Makaton. (sign language). Work within this group enabled me to witness first-hand the different scenarios, that can unwittingly cause great distress to some individuals. Bright lights, loud music, even clapping or laughing can be uncomfortable for some.
A member of the Women's Institute, I have been guest speak at numerous meetings over the years, sharing aspects of my career.
I enjoyed writing poetry and have written poems for family and friends, often with more than a hint of humour, to mark major events in their lives and have read many as Eulogies.
Entertaining is a favourite of mine, never happier than creating that special day. Making magical memories, whether it is for a child, big birthday, wedding, or funeral.
All the above may not seem relevant, but in creating the perfect ceremony they each have their place. I am a skilled interviewer but feel the most important part of any interview is to listen, really be there for the person or people I am with. I am then comfortable to relay the story, that has been entrusted to me, to the chosen audience.
As a celebrant I am a collector, collator, relater and creator of memories. I would love the opportunity to help you make that special day a memory you will be proud to share.
Why chose a Celebrant to lead your ceremony.
The answer is easy, you are not just choosing a celebrant, you are choosing to have the ceremony you want. There are very few restrictions. If your requests are within your budget, legal and possible within the time scale, then your celebrant will do their upmost to create the ceremony you request.
Should you choose me, which obviously I hope you will, I will give you my full attention and work with you to make the day go the way you would like.
Whether you are planning a small intimate celebration or a huge party. You deserve the perfect ceremony, and it will be my task to deliver it.
As a funeral celebrant it would be my honour to lead the Celebration of Life, assisting you in finding the most appropriate words and music and formatting and delivering the ceremony so that it runs smoothly.
As your Family Celebrant, I will help you to create a personalised ceremony. Making memories you will be proud of when you and your guests look back on the day.
After our initial meeting I will happy research appropriate readings and music, to suggest for the day. We will also discuss how family and friends can get involved with special elements, such as Handfasting or Unity Ceremonies making the day a unique experience for everyone involved or witnessing the ceremony.
If a celebrant lead ceremony is something you feel might be right for your day, then please get in touch. In the unlikely event that I am not the right Celebrant to meet your needs, rest assured the UK Society of Celebrants will have a member that fits the bill perfectly and I will point you in their direction.
I look forward to having the opportunity of speaking to you, and if grated the privilege, I will set to work on a ceremony that will create special memories for you to treasure.