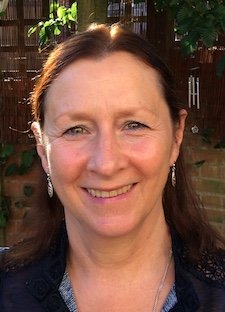 Celebrant Services Offered
Ceremony Script Writing
Naming Ceremonies
Wedding Ceremonies
Civil Partnership Ceremonies
Renewal of Vows Ceremonies
Funeral Ceremonies
Memorials
Contact information
07971 075 135
Hello, my name is Sophie Bell and I am a Family and Civil Celebrant. I live in Telford with my partner and my two cocker spaniels.
I have grown up children and beautiful grandchildren who fill my heart with love constantly.
In the last five years I have been involved in three family weddings and most recently the loss of my father, which led me to train to become a celebrant.
I semi-retired from my 33 years career with Children's Services, in the public sector, a year ago due to an historical injury. I have left behind the constraints of living to work and I have now returned to my first love of working 'with' people and am currently working as an advocate for children and young people as well as a with you as a family and funeral civil celebrant. I now have the joy of being able to work to live!My life and career has constantly brought me into contact with new people. I have a JNC Diploma in Youth and Community Work and a level 5 diploma in Leadership and Management from the ILM. I am also a trained coach and have used this approach many times with people to help them make reflective choices. Throughout my life and career, I have supported people who are dealing with grief and loss and also planning celebrations. I am a confident and experienced public speaker having delivered training and presentations for many years in the local authority.
I am a qualified independent celebrant working in Shropshire, Staffordshire and the West Midlands. I am happy to travel throughout the UK to your perfect venue.
I will be honoured to work with you to plan and present your perfect wedding, renewing your vows, naming your baby or saying goodbye and celebrating life at a loved one's funeral or memorial.
I will arrange to meet with you at a time to suit you so that we can get to know each other and plan your ceremony.I am happy to help you write personal vows, eulogies and speeches and to make use of music and poetry to make your day just as you want it.It may be that you want to be traditional or you may want to create a ceremony that is personal and specially for you. I have a great deal of experience in supporting people through the challenging times in their lives whether it is loss or the joy of a celebration. I am a confident, calm, empathetic person who always strives to ensure that I offer a person-centred approach to everyone I have the pleasure of working with.I believe that we are all unique and that we can celebrate our uniqueness whether we are dealing with loss, celebrating something new or re-affirming our love. We should be able to see ourselves in the day.Special days should be just that…special, and it will be an honour for me to be part of yours.
By utilising my experience I will help you design the perfect day for you by ensuring that you have ownership of saying goodbye or hello to your loved ones.We don't always have to conform to tradition so your wedding or funeral ceremony can be held as you want it to be. I will work with you to create a portrait of you, your loved one and create a bespoke day which celebrates your uniqueness
Life is a journey it doesn't stand still, and I will help you become empowered to be able to take control of those special moments and treasure every minute.
Email Sophie: