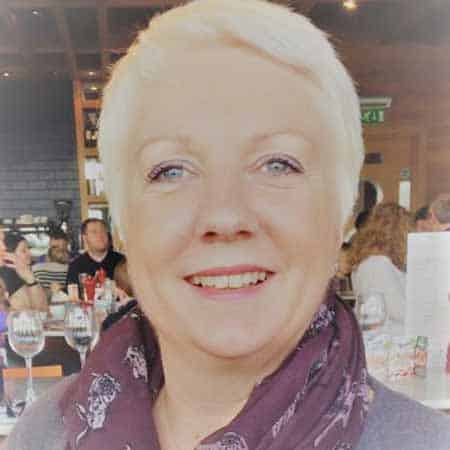 Celebrant Services Offered
Ceremony Script Writing
Naming Ceremonies
Wedding Ceremonies
Civil Partnership Ceremonies
Renewal of Vows Ceremonies
Funeral Ceremonies
Memorials
Celebrant in Leeds, WestYorkshire
Hi, I am Lisa and I am a qualified independent celebrant living in West Yorkshire.
I am here to help you create wonderful ceremonies where memories are made and dreams are created.
The White Rose Celebrant is born out of my love for meeting new people. Love is amazing and being a true romantic I believe it is a precious gift. I am honoured to be able to create ceremonies out of love, and to celebrate love.
My background is military, brought up in a Naval household and in my previous life I served in the RAF .
I am an incredibly passionate person and have a huge love of all animals, nature and the outdoors.
I live with my partner Danny, springer spaniel Lexi and our crazy brood of chickens in Morley, Leeds but have travelled and lived all over the UK and also abroad.
I am willing to travel for ceremonies and this can be discussed during our meeting.
I trained with the UK Society of Celebrants and along with my background this has given me an excellent foundation as a Celebrant.
For your reassurance I carry £4,000,000 professional liability insurance.
I am a very organised person, who relishes a challenge. It doesn't matter what ideas you bring to me, I will do my best to make them happen.
I am happy to officiate on the beach, in the forest, gardens or indeed any locations of choice.
I love what I do, and consider it a very special gift to be part of your day. Your uniqueness will be acknowledged and celebrated at your special ceremony and I look forward to creating that memory with you.
Wedding services
Do you want your 'I do' to be the same as everyone else's 'I do'?
We will work closely putting together a beautiful personal service that is like no other and totally unique to you.
This is a life event and is special to "you", with as much or as little formality as you wish.
You may choose to incorporate a symbolic ritual such as hand-fasting, a rose ceremony or a sand ceremony; perhaps lighting a unity candle or 'jumping the broom'.
I can guide and advise you through these options and help you to make your choices.
Similarly, why not have your beloved pet dog with the wedding rings attached to his/her collar? After all, if your canine friend is a special part of your lives, make them a special part of your big day too!
Naming Services
It's a lovely way to welcome a child into the family and could include a time capsule or tree planting for that lasting memory. This is also an opportunity to welcome adopted children into the family and could be part of a wedding ceremony where two families, with children, are joined together. Naming Ceremonies can run exactly as you want them to – through the promises you make, you share your love, hope and dreams for your child.
Funeral/Memorial services – The loss of your loved one can be a very stressful, emotional time. My promise is to deliver a professional service that celebrates your loved ones life and reflects their character in a fitting tribute. These life centred funerals truly celebrate the life of the person who has died whilst at the same time sensitively acknowledging the grief of those left behind.
To ensure that your day is memorable my duties will include: a home visit, unlimited contact before the ceremony, agreeing the ceremony layout, professional delivery of your ceremony and a copy of the ceremony as a keepsake afterwards.