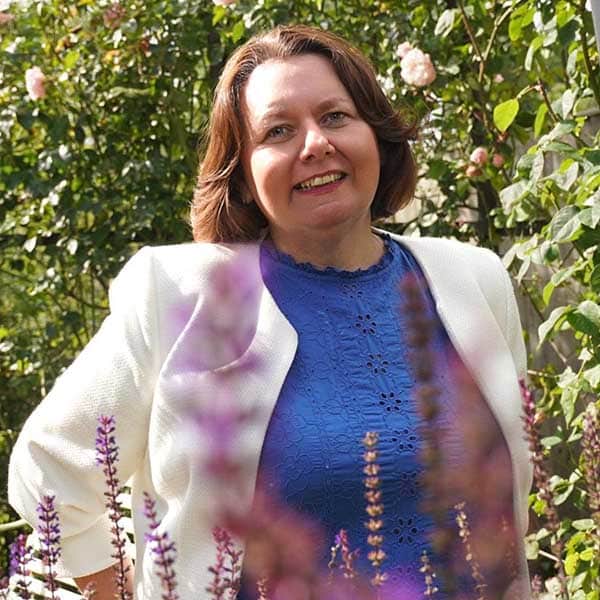 Celebrant Services Offered
Ceremony Script Writing
Naming Ceremonies
Wedding Ceremonies
Civil Partnership Ceremonies
Renewal of Vows Ceremonies
Funeral Ceremonies
Memorials
Wedding & Funeral Celebrant in North Yorkshire
Hello! I'm Anna Wallace, you may well know my name already. For the last 30 years or so I have been a presenter on BBC Radio York, but now I have taken the plunge; taking redundancy from my job and I am now a fully qualified Family and Funeral Celebrant. I also happen to be a university student at the tender age of 52. I am doing an MA in Education, Mental Health and Counselling at York St John University. I also still dabble in a bit of freelance journalism, and host and present events.
I was born in Sherburn near Malton, before moving to Scarborough when I was two years old. I was brought up by my mum and my grandparents. At the age of 6 my mum met my stepdad (I call him Kenko!) and we all moved to York, my sister came along a couple of years later and I stayed in the city for many years before moving to Malton after I was married. I am married to Graham, who has a brilliant life story of his own, before I met him, he was a chef for rock bands and artists, people like Diana Ross, Madonna and Prince. After we got married Graham retrained as a teacher and is now head of Special Needs at Manor C of E Academy in York. I have one son, who I am so proud of, Charlie – he's training to be a primary school teacher and lives in Manchester with his girlfriend Melissa.
I love cooking, funnily enough! Reading anything from crime novels to historical stuff and chick-lit! I love to travel, in fact, Graham and I were married in New York – sounds posh, but the reality was it was -11 degrees, and we had to queue up at City Hall for 2 Days to get a marriage licence!
My mum says I am a born communicator – in other words, I have always talked a lot, what I think she also means I love to meet new people, whatever their background, wherever they are from, we've all got a story to tell.
I spent three decades telling people's stories on the radio - everyone from politicians to pop stars - I know how to tell a story, and now I'd like to tell your story or that of your loved one. I am passionate about being a celebrant.
I am a good writer, a good listener, and a performer. I create bespoke ceremonies with love and from my heart – this is the most important thing to me. You're trusting me with something precious; the end of the life of someone you cherished, bringing together two people in marriage, or naming your new child. I am also partial to a vow renewal too.
Creating a ceremony for a wedding or a funeral is one of the most personal and precious things you will ever do, and I will be there to support and guide you every step of the way. Anything is possible – within reason! I thrive on attention to detail and love nothing better than been set a challenge by a family. My personality will shine through in your ceremony and reflect your wishes.
As a qualified Celebrant and member of the UK Society of Celebrants, my role brings together all my skills and, in the process, I will create a unique ceremony for you and your loved ones to share. Put simply, let's hold hands and do this together.
SERVICES OFFERED
Funerals. Ceremony Script Writing Naming Ceremonies Wedding Ceremonies Civil Partnership Ceremonies Renewal of Vows Ceremonies
AREAS I COVERED
Malton, Ryedale, York, Scarborough, Filey, East Yorkshire