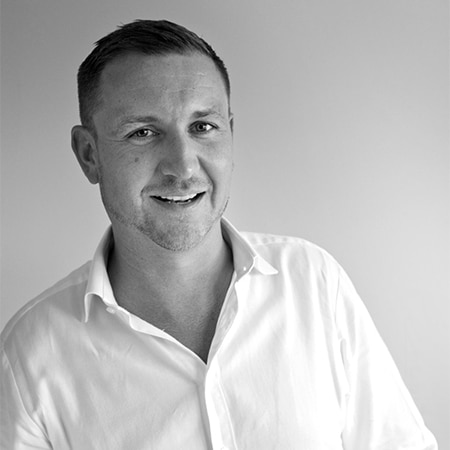 Celebrant Services Offered
Ceremony Script Writing
Naming Ceremonies
Wedding Ceremonies
Civil Partnership Ceremonies
Renewal of Vows Ceremonies
Funeral Ceremonies
Memorials
Wedding and Funeral Celebrant in Westminster
Hello and thanks for visiting my profile.
I'm Darren Williams, often referred to as DW, and I grew up in a small market town called Marlborough, but London has been my home for 25 years. I now live in Westminster.
I'm a new celebrant and am just starting out. I've spent my career in the retail and hospitality world and held several senior roles – including Retail Director at Hotel Chocolat and a former Director at Unilever in the refreshments division. I have also been a public speaker for many years and work the industry circuit, as well as holding Ambassadorial roles at Stonewall and Target Ovarian Cancer.
A few years back I set up my own successful consultancy, and I work with start-ups, expanding and distressed businesses. I've been thinking about becoming a celebrant for some time now, and with the outbreak of covid-19 I had a little more time on my hands to study, so that's what I did.
I looked into the various training schemes and organisations, and landed on working with the UK Society of Celebrants (UKSOC). The course has prepared me brilliantly for what lies ahead and I can't wait to get started and work alongside families for all their most important occasions, in good times and in bad.
I think the role of a celebrant is very special indeed. In the case of funerals, I have the privilege of spending time with people when they have just lost a person they loved. I know first-hand how stressful the first days after a death are, and often there is a great deal of shock and denial. I have a natural empathy, and at a pace of the bereaved choosing we'll talk together in a way where I can ask the right questions and find the answers.
A ceremony I perform will be deeply personalised, agreed in full with the client, and ensuring the words that I have brought to life are an excellent reflection of the person I have 'come to know' via family and friends. I love writing, but I want to ensure that those who are closest to the deceased love it too – and that it feels right. I have no interest in 'stencil ceremonies' in which I get to perform them over and over again and just change a few details.
As I talk to those who have lost someone, I intend to create a safe space and ensure they feel able to tell me all that's important. I don't want them to feel restricted to just answering my questions, they can volunteer memories as they 'pop up'. I want to hear about holidays, books, music, poetry, hobbies, quirks, habits, funny stories. All this helps so much.
I of course want to hear all this for the happier side of life too. Weddings, civil ceremonies, naming ceremonies, I can't wait to work alongside happy couples or families in preparation for their big and unique special day. The emphasis for me is again on bespoke.
I look forward to creating bespoke, unforgettable and beautiful ceremonies. I love a challenge, so no idea is off the table for me! I will listen to ideas, and then offer some more options for the ceremony that I think may be enjoyed. All couples and families are full of unique ideas that can be turned into warm and entertaining ceremonies and events!
Finding a great celebrant to help plan a significant life event can lighten the load carried by the bereaved, and ease the stresses carried by those planning to marry. I will conduct my ceremonies with confidence yet compassion, understanding, diplomacy and just the right amount of 'showmanship', agreed in advance with those who are key to the day.
Overall, I am really looking forward to building my experience, and can be booked for all the services shown on the left here, or perhaps even something not listed! I am also happy to travel, close to home, further afield or different countries – my aim is to be part of the day, wherever that may be.
I look forward to meeting you.