Celebrant Services Offered
Ceremony Script Writing
Funeral Ceremonies
Interment Ceremonies
Memorial Ceremonies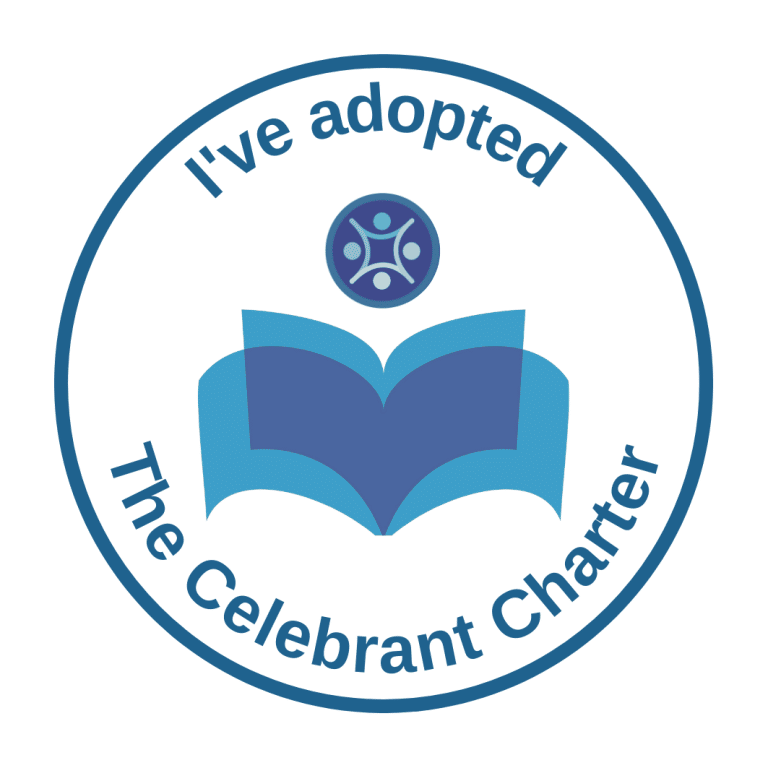 Funeral Celebrant in Northern Ireland
"Hi, my name is Mary Louise McIlwee, and I am a dedicated Funeral Celebrant in Northern Ireland, Randalstown to be precise, with a passion for helping others through the difficult process, of saying goodbye to their loved ones.
One of my priorities is to take the time to uncover the unique life story of the person who has passed away. The story will serve as the foundation for the ceremony I create. Your memories and insights about the deceased will play a significant role in shaping this tribute.
I will meet with you, to discuss the type of ceremony you envision, whilst providing guidance and support along the way. It is my role to draft and deliver the ceremony, in your chosen venue. I will also conduct the closing of the ceremony, whether it be at the graveside, crematorium or natural burial site.
My path to becoming a funeral celebrant has been significantly influenced by my personal experiences of grief. Being faced with the unexpected loss of my mother, father, sister with Down Syndrome, and a close friend, within a very short span of time, presented a very complicated world for myself and my brother.
Assuming the responsibility for arranging my family's funerals, has led me to contemplate the significance and benefit of having a skilled celebrant. Their expertise would have enabled me to make more informed choices, during a period when my judgment was clouded and I was struggling to accept the realities.
Having trained with UKSOC, and acknowledging Northern Ireland with its diverse population, and various religious and cultural backgrounds, I can customise ceremonies to meet with the wishes and beliefs of the deceased and their families. If prayers, hymns or scripture readings are important to you, they can be included. If they are not, then that is okay too, you have the freedom to choose. I will be a comforting guide through this very important process.
My life and career have been marked by a deep commitment to supporting others during their most challenging moments. Funerals can be incredibly challenging to plan and manage. Having someone who can help alleviate the burden and create a meaningful and personalised ceremony, can make a significant difference, in the grieving process.
Please get in contact if you have any further questions.
A life fulfilled is important to me, and is marked by significant personal and professional experiences. My husband and I, are proud parents of two sons, and I enjoy a healthy relationship with my two stepsons. We have a cherished dog named Whisky, who actually thinks he's my shadow, and is forever willing to hit the open road, come rain hail or shine! I enjoy spending time nurturing relationships with life-long friends and extended family, whereby fun is always on the agenda!
In my earlier career, I held a management role in the retail sector, which was exciting and involved some travel, however, becoming a mother changed my focus. For the last 18 years, I have invested my time in the Community/Voluntary Sector, engaging in charity work and focusing on mental health advocacy.
When my children were little, I embarked on a four-year journey of part-time study with the University of Ulster, resulting in a DIPHE in Counselling, with Commendation. Whilst these studies promoted self-examination, they also informed my practice, when working in the field of mental health.
Having a keen interest in the early formative years of children, and the often negative and damaging impact of family separation, I was drawn to become a Family Mediator. This involved specific training which resulted in my work for Family Mediation NI Ireland for eight years. This role allowed me to assist families, with conflict resolution and bringing about mutually agreeable outcomes, for all concerned.
In the Queen's New Year Honours List 2022, I was honoured to receive the British Empire Medal (BEM) for services to the mental and physical wellbeing to vulnerable people in County Antrim. The medal was presented, and graciously accepted at a ceremony held at Hillsborough Castle. My husband and I also attended an 'Afternoon Tea-Party' at Buckingham Palace which we thoroughly enjoyed.