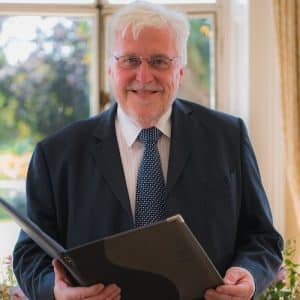 Celebrant Services Offered
Ceremony Script Writing
Wedding Ceremonies
Vow Renewal Ceremonies
Naming Ceremonies
Life Event Ceremonies
Funeral Ceremonies
Memorial Ceremonies
Interments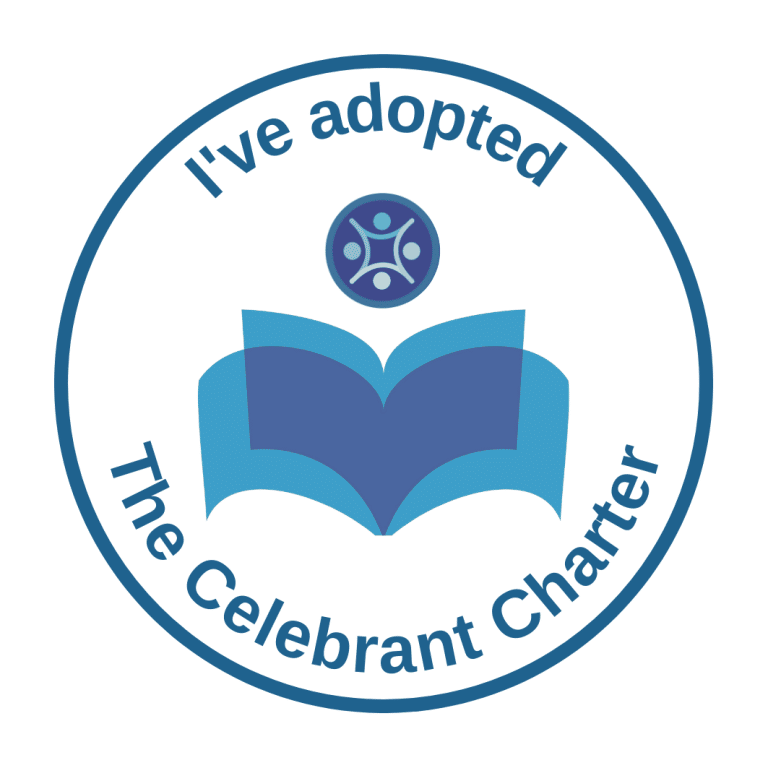 Wedding and Funeral Celebrant in Buckinghamshire
I have the pleasure of introducing myself as Trevor Snaith, a dedicated Family, Wedding and Funeral Celebrant in Buckinghamshire. My residence is nestled in the charming town of High Wycombe, perched amidst the Chiltern Hills in the leafy expanse of Buckinghamshire, right along the picturesque borders of Berkshire, Oxford, and Hampshire. This idyllic location grants me the privilege to extend my services far and wide, including wedding ceremonies that span from the South Coast to Bristol, Birmingham, the M25 and the London metropolitan area. For funeral ceremonies, I typically operate within a radius of 25 miles from High Wycombe.
My professional journey spans an impressive 45 years, during which I've traversed various industries, including Retail, Hospitality, the Charity sector, and Marketing. Additionally, I've had the honour of serving as the Mayor of High Wycombe. More recently, during the challenging times of the COVID lockdown, I took it upon myself to establish the Wycombe Food Hub, a heartfelt initiative aimed at assisting those grappling with Food Poverty in our community.
Throughout my life, I've gleaned a profound lesson: every individual, regardless of their background or experiences, carries within them a unique and compelling story yearning to be shared. It brings me immense satisfaction to facilitate the telling of these remarkable narratives.
My journey into the role of a Family Celebrant began during my tenure as Mayor, when a couple approached me to conduct a Renewal of Vows Ceremony. Subsequently, I sought counsel from the Local Vicar, who suggested that my talents were perfectly suited for the role of a Celebrant. Eager to embrace this newfound calling, I underwent formal training and have since presided over more than 20 wedding and renewal of vows ceremonies each year, alongside numerous Funeral Celebrations of Life. To ensure the utmost quality of service, I've chosen to limit the number of ceremonies I conduct.
As a Celebrant, my hallmark offering is the creation of personalized, distinctive, and unforgettable ceremonies. Over the years, I've had the privilege of officiating at an array of remarkable venues, ranging from stately homes and sun-kissed beaches to enchanting woodlands and luxurious hotels. These ceremonies have encompassed a rich tapestry of themes, including Harry Potter, Robin Hood, Star Wars, as well as Wiccan and Pagan traditions. I've also presided over Funeral Celebrations of Life that paid tribute to Bikers, ardent football enthusiasts, and beloved local celebrities.
Here's a glimpse into how I work:
I meticulously gather insights into the character of the individual in focus, shining a spotlight on their unique qualities, accomplishments, adventures, and the endearing moments of humour. Following our initial meeting, I promptly provide  a draft Manuscript for the Ceremony, open to any necessary revisions to ensure complete satisfaction.
On the day of the Ceremony, I take the honour of delivering the proceedings and extend my support to anyone entrusted with reading or delivering a personal tribute. Once the ceremony concludes, I present a comprehensive Ceremony Manuscript, to share with your loved ones.
I believe that my capacity for understanding, and empathy resonates deeply with individuals during the most poignant moments of joy and sorrow. While I primarily identify as non-religious, I hold no reservations about incorporating religious elements like the Lord's Prayer or hymns if they align with your preferences.
In my work, quality invariably takes precedence over quantity. I take great pride in delivering the finest service possible and commit to conducting no more than one service per day, ensuring that each ceremony receives my undivided attention.
With warm regards,
Trevor Snaith