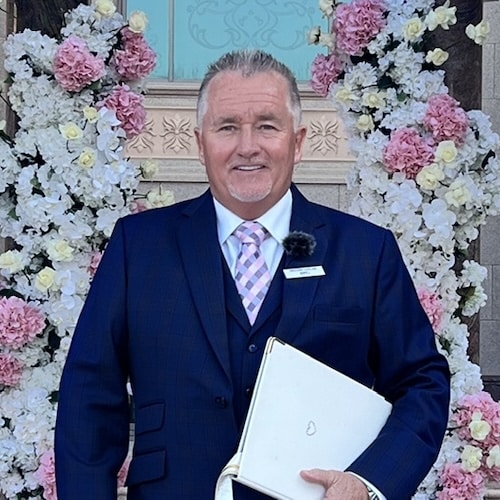 Celebrant Services Offered
Ceremony Script Writing
Wedding Ceremonies
Vow Renewal Ceremonies
Naming Ceremonies
Life Event Ceremonies
Funeral Ceremonies
Memorial Ceremonies
Interments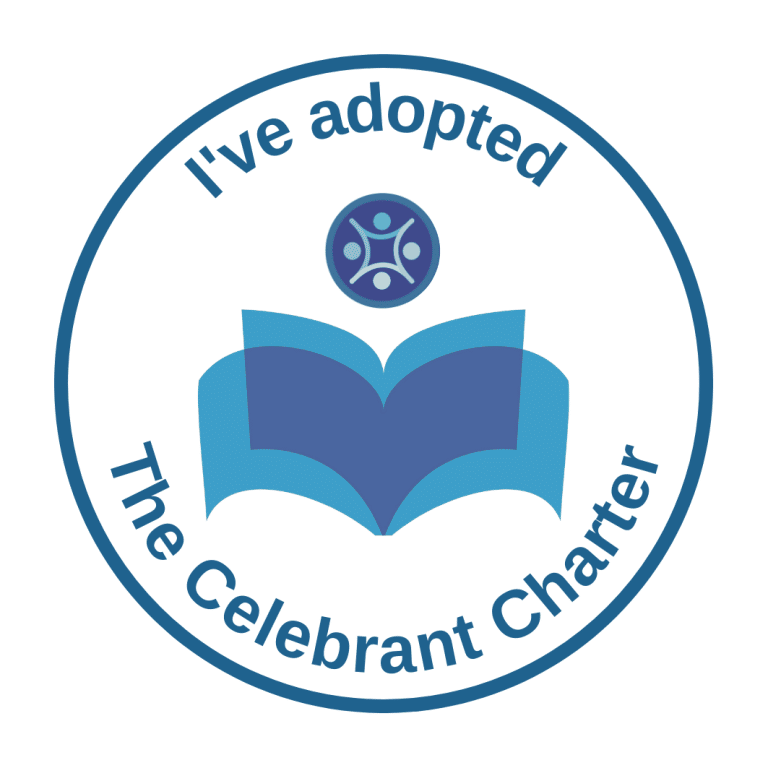 Wedding and Funeral Celebrant in Lincolnshire
Hi, my name is William and I am your family, wedding and funeral celebrant in Lincolnshire. I decided to train as a celebrant after my wife, Jenny, qualified with the UK Society of Celebrants (UKSOC).
Coming from a large family, one of ten children, with 5 sisters and 4 brothers. I was raised in the North East of England.
I have done much traveling over the years. i joined the Royal Navy aged 17 and this saw me visiting many different countries and experiencing many cultures around the world.
I continued traveling when i left the Royal Navy, first on the offshore oil rig rescue boats them moved onto marine construction, working the length and breadth of the UK, with a career expanding more than 42 years.
Working in the marine construction industry has allowed me to experience some amazing mega projects that one can only wish to be involved in.
My overseas postings have seen me working in the jungle of Bangladesh, Oman, Bahrain, and the United Arab Emirates.
When not working, my free time has seem me involved with the local community theatre. I am a very keen social golfer and have enjoyed encouraging my wife to take up the sport. I know fear she could become a more accomplished golfer after only a short period of time.
On a more serious note, I am extremely serious about what i do in life, with the philosophy of, if you are going to do something, then do it right.
Helping to find the right words to paint a true portrait and create a bespoke tailor made ceremony is of the upmost importance to me. I feel strongly about fulfilling the wishes of all the people involved.
Please don't hesitate to reach out ,if i can help in the role of a Celebrant or as your wedding toastmaster.
AG Celebrants are a husband and wife team , working closely to ensure that the perfect bespoke tailor made ceremony is created for our clients , whether it is for a wedding , funeral , baby naming or renewal of vows ceremony.
What is the difference between a Marriage and a Wedding?
Well, a marriage is a legally recognised partnership between two people. It really doesn't have any requirements for those two people to actually be in love.
A Wedding Ceremony on the other hand is celebrating the love and commitment between two people and is all about love.
A Wedding Ceremony can take place anywhere, anytime and is very personal to the B&G
The ceremony is all about the couple's story. How they met, the first date, the proposal and any funny little stories they would like to share with their family and friends on the big day.
As there aren't any time restrictions with a Celebrant led ceremony, the couple could choose to involve family members, children, and friends.
There are so many different elements that can also be incorporated for example a Hand Fasting Ceremony, Unity Sand Ceremony, Unity candle Ceremony and many more.
All of this makes the couples ceremony very unique and special.
The couples guests could be asked to join in on a favourite song. The Bride and Groom may want to ask a friend to come forward and read a poem out.
The traditional elements can all still remain too. The exchanging of rings, signing a wedding certificate with as many witnesses as you like, and of course the vows. Couples can opt for the very traditional repeat after me vows or indeed, write their own.
So, there you have it! Lots of differences between a Marriage and a Wedding.
Now it's time to let your imagination run free and work alongside your Celebrant to make a truly special day to remember for you both and your guest.