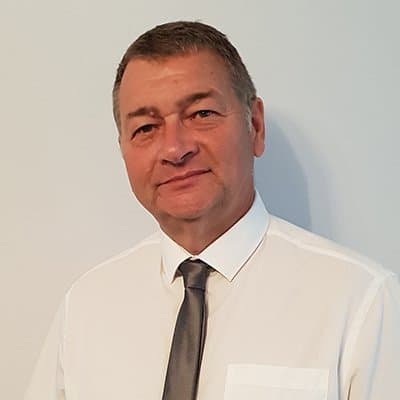 Celebrant Services Offered
Ceremony Script Writing
Naming Ceremonies
Wedding Ceremonies
Civil Partnership Ceremonies
Renewal of Vows Ceremonies
Funeral Ceremonies
Memorials
Contact information
+447305257577
My name is Billy Hassan, I was born in Johnstone and have lived all of my life in Paisley. In my role as a supervisor, within the construction industry, having the ability to listen and express empathy as well as a light-hearted approach in order to build rapport with fellow employees was important to me.
I would describe myself as warm hearted, practical joker with a very good sense of humour. I have two sisters who like myself have a great sense of humour and are constant visitors to my father's house making sure he is well looked after, the way he and my mother looked after us growing up. With my partner, Julie, I enjoy my holidays abroad to sunnier destinations away from the very damp Scottish climate, but like most people you can't wait to get back home.
I have spent over 30 years of my life volunteering as a youth football coach with both male and female teams. Dealing with parents and children has been one of the highlights seeing a small child grow up and become a responsible young adult. I am also a very keen lawn green bowler, and I have been a member of my local club for 32 years now.
Throughout my life as a football coach I have been involved with and supported families who have been dealing with grief and loss of a loved one. It is through dealing with these families that I developed a fond interest of becoming a celebrant. Having attended lots of religious ceremonies I got the feeling that some of these ceremonies are very impersonal. I have a belief that everyone deserves to be involved in the making of that personal bespoke ceremony for whatever occasion it may be for. With your assistance I will draft a ceremony tailored to your needs and deliver it for you. I have trained in all aspects of celebrancy and I find it an inspiration in helping others. I have went through my training with UKSOC.
If you have any queries or questions, please do not hesitate to contact me if you want to talk about any requirements or issues you may have. I will get back as soon as possible. I am here to help you.
I love meeting and working with people from all walks of life, everyone is different. My aim would be to make a positive and memorable difference to your special occasion. I am committed to working to a high professional standard and I would be more than delighted to lead your service with as much or as little religious content as you wish, the choice would be yours. I will be guided by your individual wishes, values and beliefs. Bespoke Wedding, Renewal of Vows, Naming Ceremony and Funeral services will be individually written and tailored to meet your wishes, including choice of poems, readings and music. A Good level of communication is important to me, to ensure every detail of your ceremony is thought through and discussed, and to reassure you of my making your special service a lasting tribute and a memorable occasion.
As your celebrant I will help you with one of the most challenging times of your life, it would be to either naming a new born, saying ' I love you' or when it is time to say goodbye to a loved one. I will arrange to meet you at a time and place that suits you so that we could get to know one another and to start planning your ceremony. I will help you to write eulogies and speeches and to make use of music and poetry to make your day just the way you want it. It may be that you want to be traditional or you may want to create a ceremony that is special and personal for you.
Email Billy: