Celebrant Services Offered
Ceremony Script Writing
Naming Ceremonies
Wedding Ceremonies
Civil Partnership Ceremonies
Renewal of Vows Ceremonies
Funeral Ceremonies
Memorials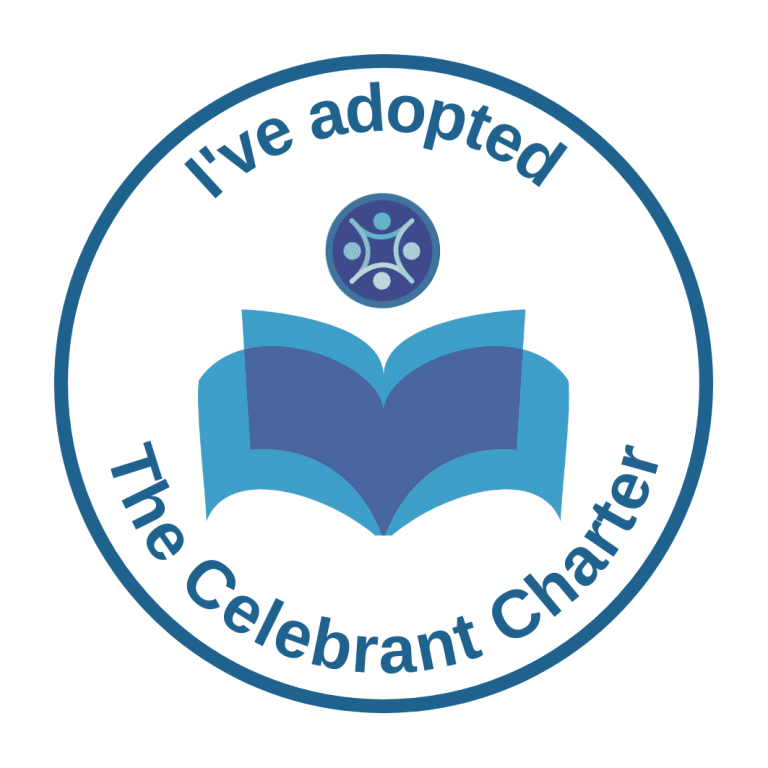 Wedding and Funeral Celebrant in Manchester
Hello My name is Fiona, and I am a Wedding and Funeral Celebrant in Manchester.


Family is so important to me. I am lucky to live close to mine, and we also enjoy holidays at home and abroad. I am a great aunty to four very special little people, and I get so much joy from their energy (and then I get to give them back!).


I enjoy spending time with friends, and love a good Spa weekend, being pampered and having a bit of luxury is a real treat! Being a foodie, my favourite foods are Thai and Indian, and I cook a mean curry, not too hot but plenty of spice. I also have a sweet tooth, coffee and cake anyone. I am a fledging baker and currently my Chocolate Fudge cake is a family favourite, and I am practicing the perfect Victoria Sponge, with a little success, but I am enjoying the process (and eating the results).


A keen walker, I am a member of a local walking group, and as I live so close to the Peak District there is so much to explore and enjoy, it would be rude not to! Walking up and seeing the views from Mam Tor or Edale, and the best bit being the picnic and flask of hot coffee and the social aspect of meeting up with friends. I'm a regular gym goer, and I enjoy strength training and circuits. I do a little yoga at home, mainly to stretch out and relax, self-care is so important in a busy life.

I have had a long-standing career in the criminal justice system, where I gained experience of public speaking within a Court setting and engaging with people from all backgrounds and walks of life. I enjoy getting to know people and looking for ways to support others where needed, always focussing on their individuality.


Having taken a change of career direction in my career in my 40s, I now have a private practice working as a Psychotherapist. This role has built upon the skills I used within my previous role, and the qualities and values which are inherent in me - I am empathic and engaging, and I love to get to know people and understand what makes us tick, and what we need from any given circumstance.


I am a good listener, who can help in hard times and aim to understand what you want from the good times.


How does that make you the Celebrant for me I hear you ask! Well, sadly when I lost my mum a couple of years ago, her Funeral Ceremony was conducted by a UKSOC Celebrant, and the care and understanding we received from her, and the quality of the service we received, was so memorable and valuable to us as a family. I was inspired to provide the same for others, and the experience sparked an interest in me. The Celebrant plays such an important role is when it comes to the end of life. Having trained with the UKSOC I am now discovering the joy of Family Ceremonies, Weddings, Vow Renewals and Naming Ceremonies too!


So, what is the difference between a celebrant and a registrar? A Registrar conducts the legal joining in marriage of the couple, a Celebrant conducts the ceremony which celebrates this union. The Wedding Ceremony is a place to express love and commitment. Because this ceremony is not legally binding, you have the flexibility and liberation of choosing elements which suit you and your individuality! I am there to tailor the ceremony to your heart's desire!


A Naming Ceremony can be a way of introducing your child to family and friends, and it can focus upon the love and support received from others since the child came into the world. It is a beautiful way