Celebrant Services Offered
Ceremony Script Writing
Naming Ceremonies
Wedding Ceremonies
Civil Partnership Ceremonies
Renewal of Vows Ceremonies
Funeral Ceremonies
Memorials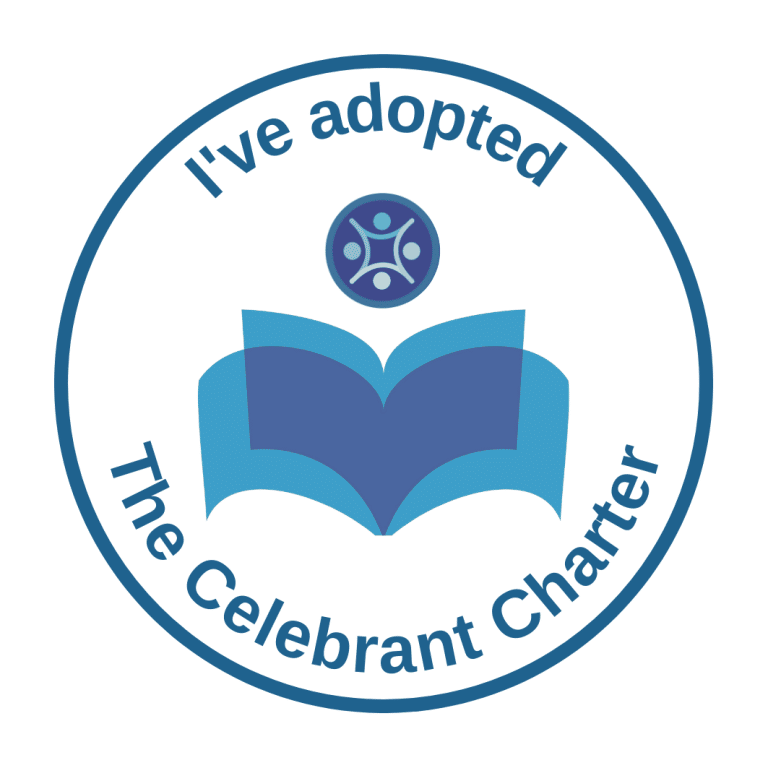 Wedding and Funeral Celebrant in the North East
Hello, my name is Simon Smith and I am a Family, Wedding and Funeral Celebrant in the North East of England. I am married to Sandra whom I married in a civil ceremony in Gretna Green over 25 years ago and we live with our son, Archie, in Newcastle upon Tyne.
I've spent 25 years working as a senior manager in retail finance, developing and mentoring individuals and teams, delivering presentations to audiences of all sizes and meeting people from all walks of life. I'm was a Trustee of a local charity, which involved hosting events for other charities and organisations. We were heavily involved with a local hospice and cancer charity which I really enjoyed – even if it does mean standing on a beach on Boxing Day morning compering a Boxing Day Dip into the icy North Sea.
In my spare time I like to enjoy the coast and countryside of beautiful Northumberland, particularly Warkworth Village, with my family. I am also a keen cook, although I leave the baking to my wife.
I've always believed in being individual at life's major events, from "running away" to Gretna Green to be married, to having the first Civil Naming ceremony in our local area for our son and ensuring that those closest to me have been given the most fitting tribute of their life at their funeral.
A number of years ago while organising the funeral for my mother I found that while the traditional route for funerals was caring and compassionate, individual it couldn't be. I found a local Humanist celebrant (although didn't know what this was at the time) who delivered a beautiful ceremony and he facilitated many unique elements that I had wished to include, albeit still with restrictions.
It was attending a funeral service being delivered by a Civil Celebrant that made me think it was a direction I wished to pursue and with many years or organising events and public speaking, one which I had the qualities to do and so embarked upon training with the UK Society of Celebrants to become a qualified Civil Celebrant.