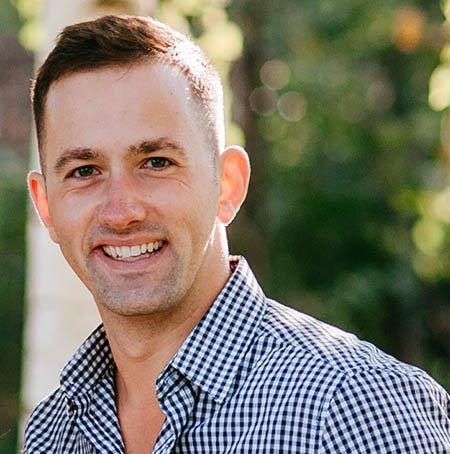 Celebrant Services Offered
Ceremony Script Writing
Naming Ceremonies
Wedding Ceremonies
Civil Partnership Ceremonies
Renewal of Vows Ceremonies
Funeral Ceremonies
Memorials
A Celebrant in Ilkley
Welcome, and firstly, thank you for taking the time to read my page. To help you get a better understanding of who I am and what sort of ceremonies I provide, I'll attempt to answer your most burning questions right here, right now. If I missed one, my contact details are at the bottom. Just get in touch!
My name is Mark Gregory. Just call me Mark. I'm a 90s kid, having grown up in a small village in Yorkshire, which as most of you will know is (probably) the best county in Britain. Obviously.
I have an incredible wife and a brilliant yet mischievous son, both of whom I love more than anything else in the world.
I speak fluent German and conversational Russian – although if you ask my wife (she's Ukrainian), she'll tell you my Russian should be much better than it is. I'm inclined to agree with her.
I also sing. A lot. But more on that later.
I was given the idea to be a celebrant after my mum sadly passed away in September 2019. I was determined to play a large role in the organisation and presentation of the ceremony because my mum was an incredibly special person loved by many in our small village, so I wanted to make sure she got the send-off she deserved.
I wrote a eulogy, which, as strange as it sounds, got rave reviews after the ceremony. My uncle said it was the best eulogy he'd ever heard – but, he's my uncle, so he's biased!
A few days later, the funeral director came to my door to tie up all the loose ends, and he told me I'd make a good celebrant. That day, the seed was planted. Since then, I've been focusing my time on helping that seed to grow and blossom, and now, well, here we are!
To be a really good celebrant you need to be three things: a good listener, a good writer, and a good performer.
Although my mum may have disagreed with me when she was alive, I've been really developing my listening skills recently. For three years I worked in Germany as a TEFL teacher, which requires a very keen ear for mistakes (and endless patience!) Since mid-2019, I have also been volunteering with an American-based charity on their peer support helpline, which requires attentive listening to identify and solve problems.
Perhaps you're already able to tell whether or not I'm a good writer! I have always had a passion for writing. I self-published my first novel on Amazon in 2011, and I wrote for several student publications at university. More recently, I have been working freelance as a copywriter and editor for various online publications, as well as editing and creating pages on Wikipedia. I'm a bit of nerd really.
I am very much used to public speaking and performance, having worked for three years as a professional entertainer. Not only can I offer you an assured, professional delivery of the ceremony that we have lovingly handcrafted together, but for weddings, I can also bring the after-party to life with my live singing, while I also have an intimate collection of songs to suit whatever mood you're striving for at funerals.
In short, I can offer anything you want or need for the ceremony in question. It's not about me, it's about you, or the person being commemorated. So I'll always have an open ear and be willing to tailor the ceremony to your exact specifications. We will collaborate together throughout the process, bringing in all the best ideas from all parties to put together a memorable ceremony worthy of the occasion.
Safe to say: if you're looking for someone young, fresh, and energetic, and if you've started getting those warm fuzzies by checking out this page, then please get in touch to get to know me even more. I don't bite, and the first contact is always free! What have you got to lose?