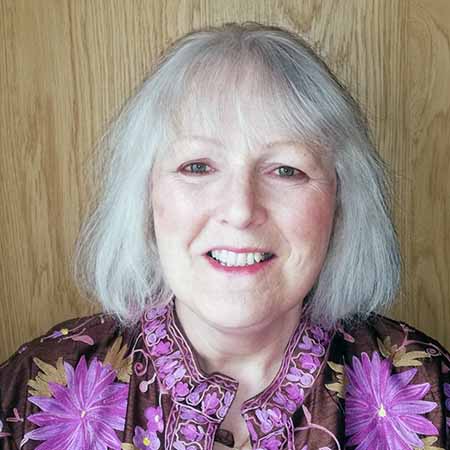 Celebrant Services Offered
Ceremony Script Writing
Naming Ceremonies
Wedding Ceremonies
Civil Partnership Ceremonies
Renewal of Vows Ceremonies
Funeral Ceremonies
Memorials
Wedding and Funeral Celebrant in Huntly, North East of Scotland
Who am I?
My name is Anne Ritchie, a Funeral and Family Celebrant with UKSOC.
All life is peppered with landmark moments; we are born, we live (perhaps we are welcomed, named, have special birthdays, marry, bring forth life, maybe divorce, re-marry, rededicate our commitment to partners, among many other things) and finally, we die.  And we remember.
As humans, we have an inbuilt need to 'mark' these landmark moments and it is a privilege to create ceremonies that reflect your wishes.
Why did I become a celebrant?
People are important to me.  I love meeting new people and genuinely care about making others feel comfortable.  Trying to find out what makes people 'tick' is a fascination and I am a good listener, which is useful when gathering information for your special ceremonies.  Your ceremony can be delivered in English or, if you prefer, 'The Doric'.
Like many others, the route to celebrancy has been long and convoluted, taking in careers as diverse as WRAF Officer, Garden Designer and, more recently, teacher of English and Additional Support Needs. Each experience has enriched and created the person I am now and made me a sensitive and imaginative celebrant.
Over the years, I've experienced more than a few funeral services which felt deeply impersonal and rushed.  Priests and ministers rattle through the liturgy at breakneck speed, having said it so many times.  Details of the deceased can be almost incidental and, distressingly, mis-related.  Too many people are left feeling bereft after a 'traditional' funeral ceremony, particularly if the celebrant gets some of the details wrong.
I portray your loved one as you want them remembered.  Death doesn't confer sanctity on someone and most people these days like to be able to laugh – or cry – over a deceased friend's quirks and not feel that they need to behave as if they were sainted in life!
The best form of words to celebrate the life of your loved one will become your 'celebration of life'.  We don't celebrate that the person has died, but that they lived!
The way I do this is governed by you and the deceased's wishes, if these are on record.  If you want to have absolutely no religion, prayer or blessings, these aren't included.  However, some people have a spiritual belief but perhaps don't want a 'church' funeral, for various reasons.  Unlike with a Humanist celebrant, hymns, prayers or other spiritual elements can be used in your ceremony.  You are in control and whatever is written will be as individual as your loved one.
Remember…
In the last year or so, due to Covid-19 restrictions, many people have experienced a double blow; not only have they lost loved ones to the virus, but they have been denied the opportunity of giving them a 'proper' send-off.  Restrictions in numbers at churches, Funeral Director's properties and crematoria have led to more people feeling that they have no 'closure' on their loved-one's death.  Moreover, they have been deprived of the comfort and support of family and friends at a crucial time.
Should you wish to have a Memorial Celebration of Life so that your family and friends can remember your loved one and give them a send-off that they themselves would have enjoyed, I will be happy to work with you on this.
Happier Times…
We all love to celebrate the happy things in life: Weddings, Hand-Fasting, Namings, Welcomings, Renewal of Vows, Anniversaries, 'Big' Birthdays, Divorce parties, perhaps; if you want an occasion to be marked and celebrated, a ceremony can be written that is unique to you.
The Scottish Touch…
In Scotland, we have a wealth of tradition when it comes to weddings, many of which have travelled far and wide.  After all, Gretna Green, famous for its blacksmith weddings over the anvil, is the first village in Scotland when you cross the border.
If you would like to be wed over an anvil, but don't want to join the throng at Gretna (it does get very busy) then I can make that happen for you.
Passing The Quaich, Pinning the Tartan, 'Tying the Knot' and many other elements can be combined in your bespoke ceremony and each is individualised to your exact requirements.
Script Writing Service…
If you have someone else in mind to deliver your ceremony, but still want the quality of writing Grampian Ceremonies delivers, then I am happy to write a script for someone else to read.
And Finally…
Based in Huntly, in the North East of Scotland,  I can travel throughout the country.  I spent many years living on the West Coast, near Glasgow, so it's always good to go back!
Whatever your ceremonial need, it would be a privilege to work with you to create your perfect ceremony and to deliver it at your event.