Celebrant Services Offered
Ceremony Script Writing
Wedding Ceremonies
Vow Renewal Ceremonies
Naming Ceremonies
Life Event Ceremonies
Funeral Ceremonies
Memorial Ceremonies
Interments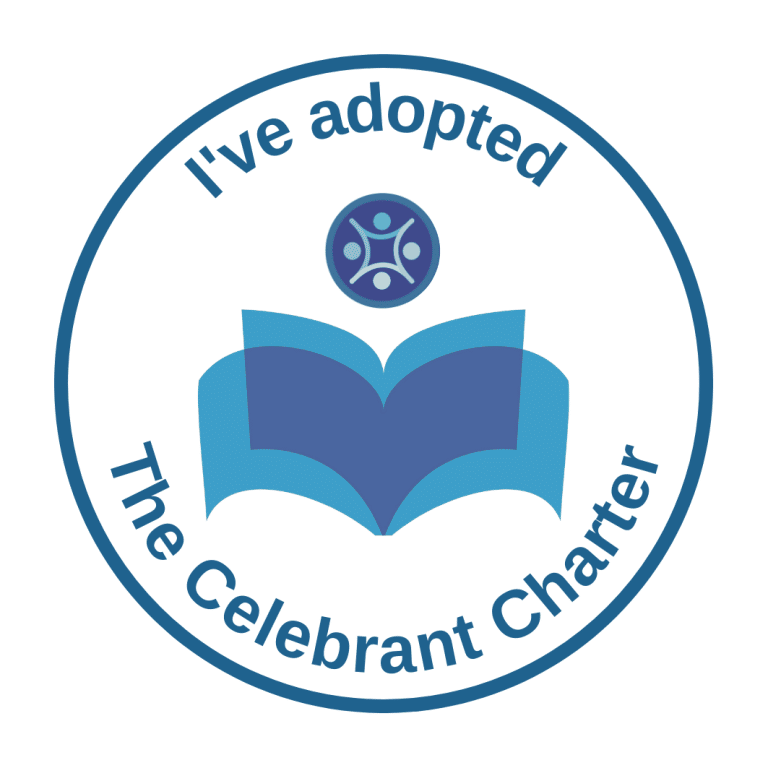 Wedding and Funeral Celebrant in Cardiff
Hi I'm Samantha and I'm your Family, Wedding and Funeral Celebrant in Cardiff,  Wales .  I will put you and your family's wishes at the heart of your special day.
If you are looking for a quirky, witty, dedicated Celebrant to lead your ceremony then I'm your gal. At the ripe old age of 50, I finally took the leap and realised my dream to become a Celebrant for all occasions.
I have always had an affinity with poetry, writing and music so mixing the perfect cocktail of them within my working day is intoxicating, exactly how I like it. I love photography, colour, floristry, embroidery and everything arts and crafts. You will always find me trying to concoct treasure out of someone's trash!
I live with my darling son and daughter in South Wales. Life hasn't slowed down now that they are teenagers, that's for sure. We have a great rapport and a shared passion for music. We love live gigs, concerts, festivals and thankfully they weren't too embarrassed going to Pacha, Ibiza for a night on the tiles with their old mum. Credit to them, right? I also don't mind banging out a tune on the old karaoke or throwing a few shapes on the dancefloor, when my dodgy knees permit!
It's fair to say that the outdoors and gardening are a true hobby. I love to be in my garden, whether weeding, planting or just sitting. It's good for the soul.
The beautiful Welsh countryside is also a wonderful place to be at one with nature and to clear your mind, recharge and reset.Dogs certainly are best friends in my case. My mums 2-year-old black and white Cockapoo Henry has been a real tonic. He has the best character and is just adorable. We have recently had a new addition to the family in the form of Belle, our 8-week-old beige and white cockapoo. She's a beauty. Henry is impeccably behaved with her and we can't wait to take them both out together.
The past 34 years work experience has been gained in Advertising, Retail, the Police Service and also Legal Services. I have gained invaluable knowledge and skills, working in challenging, volatile, traumatic, and equally uplifting situations.
Whilst I can talk about me and mine all day long, I will move on to what I can offer you. That simply is, my all. From the moment we engage I am here to listen, answer your questions, allay your concerns, work with you to deliver a ceremony that encompasses your wishes and reflects you and/or your loved one. Being able to create a ceremony together is an honour and a privilege.
All ceremonies are unique and unforgettable. I can assure you that your wishes and dreams will be paramount.
Whether a Wedding or any special family celebration, you will have the ceremony you desire. It will take place when you want it to. Where you want it to, within reason and how you want it to be celebrated. We will discuss, together, dreams and ideas to ensure your memorable ceremony is all you have ever dreamed of. This is all about you. If you fancy becoming your own mixologist … let's create your bespoke cocktail together.
When the time has come to celebrate the life of your loved one, we will work together. Meeting with you and your family to discuss the type of ceremony you'd like. Learning about their personality through memories and funny stories. Helping you with readings, prayers, or music. I will support you throughout. Creating a bespoke, authentic, life centred ceremony to reflect your loved one. Ensuring that you have paid tribute, in the way only you know how, knowing as much as you do about them and honouring their life.
I'm genuinely interested in finding out what makes you tick and learning about life . It may help that I'm nosey … I mean sociable! Let's create your special day, together!