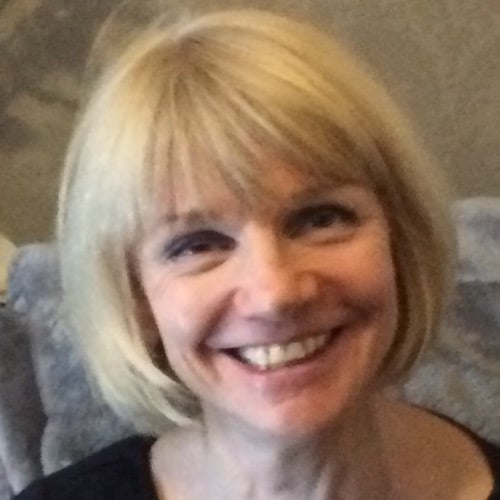 Celebrant Services Offered
Ceremony Script Writing
Naming Ceremonies
Wedding Ceremonies
Civil Partnership Ceremonies
Renewal of Vows Ceremonies
Funeral Ceremonies
Memorials
Celebrant in West Midlands for Weddings and Funeral Ceremonies
Hello, my name is Sally Johnson. I am a funeral celebrant and proud to be a member of the UK Society of Celebrants.  I live in Birmingham and am happy to travel throughout the West Midlands to deliver a bespoke celebration of life for you and your loved ones.
Having attended many inspirational celebrations of life, I was motivated to train as a celebrant in preparation for the end of my substantial teaching career. I believe my many years experience of working with families and children have enabled me to widen my understanding of many different aspects of the human condition, whilst developing the skills to support both adults and children through positive and negative emotions and circumstances.
My most recent teaching role has been with babies and children with a vision impairment; I have supported many parents and children through the trauma and grief of an unexpected diagnosis of severe or profound vision impairment. I pride myself on my ability to both empathise with the parents whilst working on strategies to achieve the best possible outcomes for the child and family.
My life experiences include raising 3 children, now grown and living in the UK and New Zealand. I am the proud grandmother of 4 grandsons, who fill my life with joy, as all grandchildren do!
I feel that delight is the main emotion I feel about the wonderful life I am privileged to lead. I have many interests, which include, dancing, singing in a choir, volunteering for my local foodbank, cycling, running and walking. I fully embrace all the world has to offer me and approach life's challenges in as positive a way as I can.
Since training to be a funeral celebrant, I have relished having the opportunity to deliver a truly custom-made celebration of life for you and your loved ones. I pay attention to detail, and am a skilled public speaker who has excellence as my ultimate aim.
As your funeral celebrant, I will meet with you face to face, either virtually, or in person. My aim is to gain as much information as I can during this first meeting, which will last as long as needed, allowing you sufficient time to explain exactly what kind of ceremony you want. In this way, we can create a truly customised ceremony for your loved one. I possess outstanding writing skills, which will ensure your loved one's life is articulated in exactly the way you wish.
I have an informal, friendly manner, and always try to make family and friends feel at ease, especially during times of grief. The inclusion of as many details as possible of a person's idiosyncrasies; sense of humour, noteworthy and occasional irritating quirks of personality, is crucial to painting a picture of your loved one that all friends and family attending the ceremony will recognise. My aim is to make that illustration as realistic and accurate as possible, and this can only be achieved by discussing the many facets of your loved ones life in a compassionate and meticulous manner. My attention to detail is all-embracing, and I strive to deliver exactly the celebration of life you want; one that will make you both smile and weep, but certainly not forget.
I will support family and friends to find music, readings and tributes that are appropriate for them; I have a love of poetry and music, and am confident I will find suitable verses and acclamations for young and old to share during the ceremony. I am happy to include some religious content, such as a psalm or a prayer, if required.
My celebrant style is such that I will dress appropriately for the type of ceremony you desire; I can be formal, colourful, sombre, bohemian........this augments my desire to deliver a truly unique ceremony for you, whilst bringing comfort to you, your friends and family.