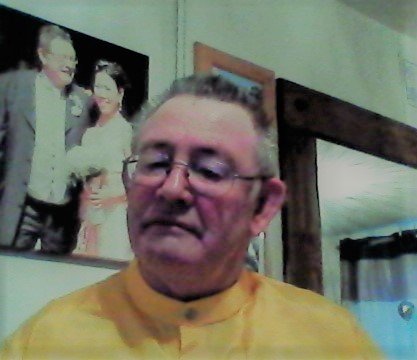 Celebrant Services Offered
Ceremony Script Writing
Funeral Ceremonies
Memorials
Contact information
07554 153500
Hello, my name is Martin Clay. I am a Funeral Celebrant accredited by the UK Society of Celebrant's.
I am married and live in the beautiful county of Cornwall. I have two daughters who are both grown and developing their own lives
Now, a little about me Leaving school, I joined the Royal Armoured Corps as a Junior Leader but realised after 2 years that this was not the life for me and the Army and I parted company!
This was the swinging 60's and I travelled across the country and Europe as a free spirit. Freedom and self-expression were important to me and I crusaded on many fronts. I became a trawlerman in the 70's. Quite a life really, working and playing hard. I became involved with Youth Work in the late 70's. Subsequently, I became interested in Community Development. These were early days of pioneering new and radical approaches in engaging hard to reach communities.
I trained as a Social Worker In the mid 80's and subsequently worked with children and families in a variety of settings including Family Therapy, Residential Care, Fostering and Counselling.
I returned to Community Development in 2001, establishing a Community Partnership in the most deprived neighbourhood in Plymouth.
Nang and I met in 2005 and together we developed a successful Thai catering company.
I am now practicing as a Funeral Celebrant, providing a service to bereaved families which include Funeral and Memorial Ceremonies. I also provide a service to those who wish to prepare their own script and end of life ceremony.
I believe that each of us has a unique and epic life story to tell and that our story deserves to be told. As well as mourning the loss of loved ones, we can tell that story and celebrate the lives of those who have left us with love, thankfulness and joy. I believe this can help us to grieve and to move towards greater acceptance of our loss. Death is still a taboo subject in our society. We try not to think about it and even less, talk about it. As we approach our later years the inevitability of death becomes more apparent. We make wills and start to put our house in order.Why not go a stage further and plan the celebration of your life? Research shows that the more actively we engage in our end of life, the more we approach it with less fear and greater acceptance. I am happy to work with people of any belief or none.
Whether you are a bereaved family looking for a Celebrant, planning a Memorial, or someone who wants to develop their own end of life ceremony, I look forward to working with you to do exactly that. It will be my privilege to work alongside you, to develop a meaningful, personal, professional and bespoke ceremony, which will honour you and the life you've lived.
I am happy to travel nationally and internationally in particular Thailand, where my wife Nang and I spend time each year.
Please do contact me if you need further information, I am always happy to help.
Email Martin: